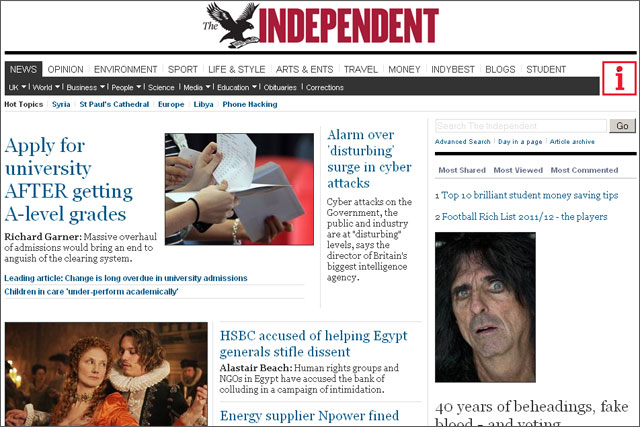 The Independent's UK site remains free, but users accessing from the US and Canada will have to pay.
The Independent's usership outside of the UK averages between 40%-50% of total monthly uniques, with a high quality profile for international advertisers.
Last week, The Independent's editor Chris Blackhurst told Media Week the international charges were "perfectly reasonable", but admitted he did not envisage it spreading to the UK.
"Having a paywall in this country, when you're up against a free BBC and a free Guardian, is probably not advisable," he said pointedly.
More on The Independent's new website here.
Read full Media Week inteview with Chris Blackhurst here.