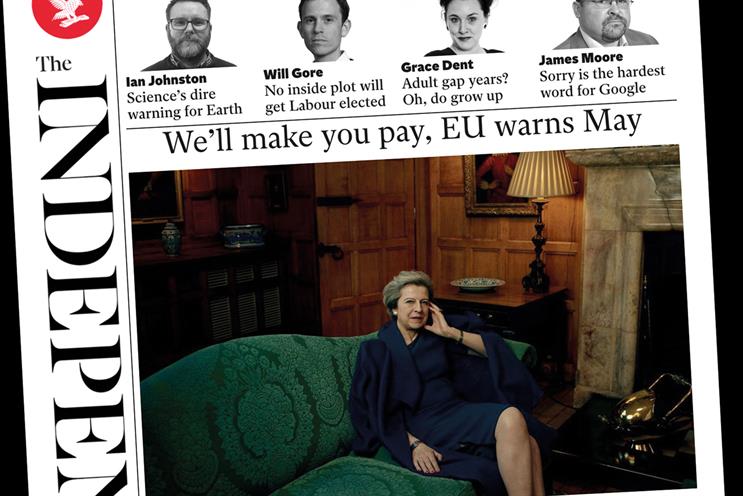 Online traffic shot up from 56 million monthly unique page views in February 2016 to 96 million in February 2017 (a rise of 71%), Jon O'Donnell, managing director of ESI Commercial, told Campaign. O'Donnell explained that The Independent's "staggering growth" is "continuing on that trajectory".
The last print copies of The Independent and The Independent on Sunday were published last year on 26 March and 20 March respectively.
O'Donnell said the growth was due to changes in the commercial team, as well as events and branded content through Story Studio, ESI Media's commercial content arm that launched in October last year.
ESI is launching London Food Month in June, which will include a night market in an "iconic London park". O'Donnell said that more brands are turning to events to engage audiences.
He explained that the commercial team grew from eight people on digital sales to 20 with a focus on programmatic trading. "Around 60% is traded this way," he said. "We've made a commitment to 100% programmatic buying by 2018 and, if we can do that earlier, we will."
The Independent is introducing an editorial channel called In Fact, which O'Donnell said will "act as a verifying tool for news both on The Independent and on external media platforms".
With editorial fact boxes and graphics alongside the news stories, the title aims to "take a stand against fake news".
The news comes as George Osborne prepares to take charge as editor of sister title the London Evening Standard. The former chancellor met the commercial team last week.
Speaking at Advertising Week Europe, O'Donnell described the appointment as "noisy, interesting and great for publishing".