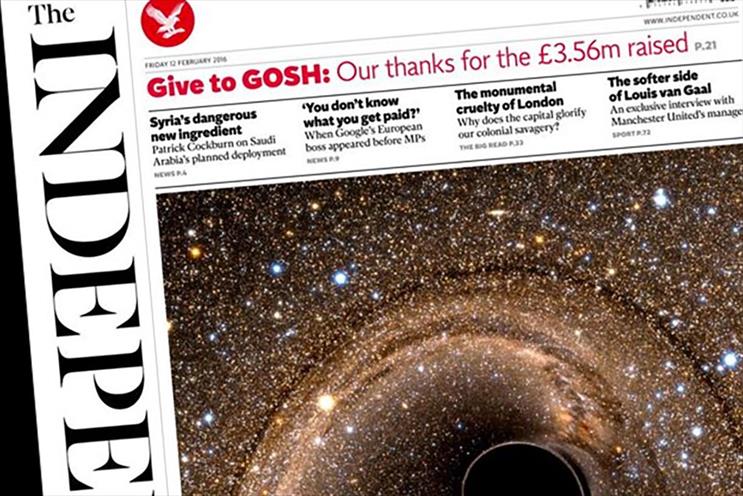 Independent Print, the online-only title's publisher, is not likely to publish accounts for 2016 until next year, but Lebedev has disclosed some financials to the Financial Times.

The company expects to record revenues of £20m in 2016 and claims its digital advertising revenues have grown by 45% year on year.

"By going online-only we freed ourselves from the unwieldy infrastructure of print, and allowed ourselves to be far more flexible," Lebedev said.

"We are profitable for the first time in 23 years, which brings with it new opportunities."

In August it emerged that the title had grown its overall readership by close to 50% in its first quarter as an online-only publication.