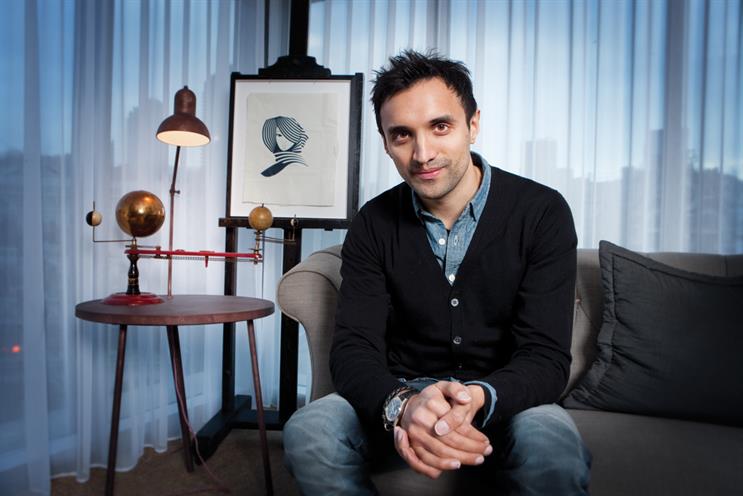 Can you feel the buzz? The Cannes Lions are our industry's annual collective adrenaline rush and a reminder of how much the event, the creativity, the connections and, of course, the sunshine matter to everyone in it.
Everything that ever got me energised about Cannes still does. But, last year, there were two significant moments too.
First, Velocity, the book I co-authored with Nike's Stefan Olander that channelled lessons we'd learned, appeared on tablets and in print.
Second, our team opted for Cannes as the time and place to announce our exclusive partnership with WPP.
But what industry people really wanted to know at last year's Cannes was what they will ask about again this year: what's it like being part of WPP? What's working with Sir Martin Sorrell like?
A year ago, we were excited about the announcement, seeing it as a "power-up" –a way to reset, reinvent and further our aspirations forthe work, for our team, for the future. We had spent the preceding months meeting with prospective partners to learn which would be best-positioned to amplify our company's entrepreneurial spirit, furthering our vision.
We decided on WPP with the belief that, with increased resources and access to new geographies, it would be a game-changer, fuelling the next level of innovation and creativity.
Being part of WPP, ourindustry's most-connected, most-awarded and most-influential ecosystem, has meant there are more opportunities. The world has opened up to us in so many new ways. Combine AKQA's founding values with WPP's platform and the result is the strongest momentum we've ever experienced.
It was natural people wondered about the end of our "independence", but what does that word actually mean?
"Independence" is a term people root for because it has a cottage-industry feel. But, rather than clinging to labels, it might be better to learn from other industries. For example, examine the business models of leading consultancies and the way they have scaled. The best professional services companies have increased their quality and relevance as they have grown, which is appealing to the next generation of talent.
For its part, WPP appreciates that everything falls into place when your absolute priority is creating the best work for clients. It understands that fostering a values-based culture that takes responsibility for its destiny allows an organisation and relationships to endure for decades. The better we do, the more opportunities we get. It's not complicated. So our motivation to keep working hard is stronger than ever.
Operating as anindependent company within WPP, we have preserved the environment that has been integral to getting us this far and will provide the inspiration for the journey ahead.
The client reaction has been fantastic. Clients felt it was a good move for us as it would mean that we would be able to serve them in more geographies – and faster.
Today, our agency's key metrics speak for themselves. We are producing the best work we have ever created. We are winning more awards than ever. We are hiring more people than at any other time. We have launched four offices in the past year alone.Our entrepreneurial DNA is reaching further than ever.
AKQA's ecosystem has grown exponentially overnight and we suddenly have access to global talent, clients and resources that we never had before. We can offer our team the world-class training you would expect from the leading public company in its field. We can have more serious conversations with large media owners.
The result is our partnership with WPP has not been the end of anything, but more like a rebirth that has left us feeling more energised and more independent because we can take the long-term view and make investments for the future. It has been a turboboost for AKQA's original mission of aspiring to be the best place to help our clients create the future.
And what about the new boss? All you've heard – and more. He has the most extraordinary commitment and work ethic of anyone I've ever met. He has vision. He works hard. He values talent. He embraces the new. In other words, he embodies the ideals of entrepreneurship.
AKQA has found its home with WPP. One year on,we continue to avoid the beaten path, seeking terrain unexplored.
Ajaz Ahmed is the founder and chief executive of AKQA