Press
The Independent 'truth matters' by Beattie McGuinness Bungay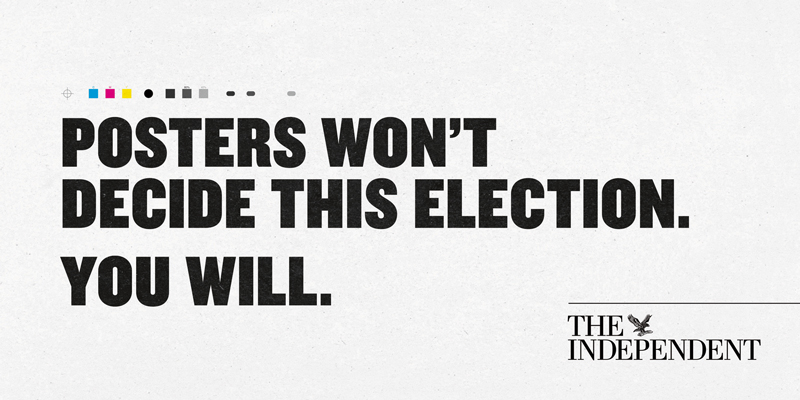 Beattie McGuinness Bungay has produced a campaign for The Independent, promoting the paper's commitment to strengthening the democratic health of the country.
The message of the adverts is to remind voters that despite all of the elaborate campaigning by the parties, the decision and power remains in the hands of the people.
The campaign also supports a significant redesign by the newspaper and the introduction of a unique section called the Viewspaper.