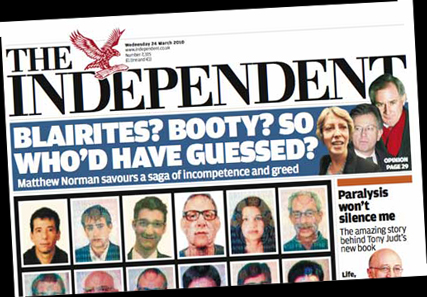 Following the release of INM's preliminary results today (24 March), O'Reilly was asked about the Independent deal in a conference call and told analysts the sale would be completed "very shortly".

O'Reilly added: "Within 24 hours. We would expect some news flow within that timeframe. It will be very, very positive news flow for INM and certainly for us as a management team."

It is the first time a senior INM executive has given a precise timeframe for the long awaited deal on the record.

Last week (17 March) the Office of Fair Trading ruled that Alexander Lebedev's proposed purchase of The Independent and The Independent on Sunday will not raise competition issues.

In February Lebedev and IN&M lodged a submission with the OFT ahead of the expected deal and any potential concerns raised by the acquisition had to be submitted to the OFT by 11 March.

The OFT said it would only have grounds to have investigated the acquisition if the UK turnover of the acquired company was in excess of £70m or the share of Lebedev's newspaper supply - including the London Evening Standard - been more than 25% in Greater London.

The Independent will be the second British newspaper purchase for Lebedev, a former KGB agent, who purchased the Evening Standard for a nominal fee from the Daily Mail & General Trust (DMGT) in January 2009.