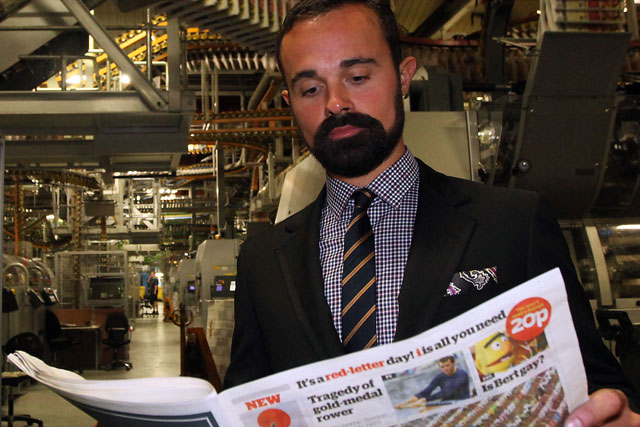 The 53-year-old Lebedev was found guilty of battery by a Moscow court yesterday, for blows thrown on television in 2011.
The prosecutor had initially pushed for "hooliganism motivated by political hatred", which would have carried a jail sentence of up to five years, but these charges were dropped at the final hearing.
Polonsky, 40, claimed the newspaper baron "hit me with his fist three times in my head" in his testimony, and warned he could have suffered a life-threatening injury if it were not for his "physical shape and paratrooper training".
Lebedev, a former KGB spy, had always claimed he acted in self-defence, fearing he was about to be hit following a confused and vociferous verbal attack by Polonsky. The financial backer of the British newspapers also believed the case had been whipped up and pursued by his political or business enemies in Russia.
Lebedev's son and controller of his UK media operations, Evgeny, welcomed the news that fears his father could be jailed did not transpire. He told Media Week: "I am relieved that my father has been spared a custodial sentence, and that this deeply worrying time for our family is finally at an end.
"We are grateful for the messages of support we have received from friends and well wishers, in Russia and around the world.
"This case, whatever the result, never threatened our intention to fight for freedom of speech and to expose corruption, and with our newspapers in Russia and the UK, we now return to it with renewed vigour."
Genri Reznik, Lebedev's lawyer, insisted after the ruling that that case has always been about "revenge by certain people" and said that the judge should be "ashamed" at the verdict.
Despite footage of the incident becoming a viral sensation online, Lebedev does not accept his guilt and plans to appeal the verdict.
Follow @DurraniMix