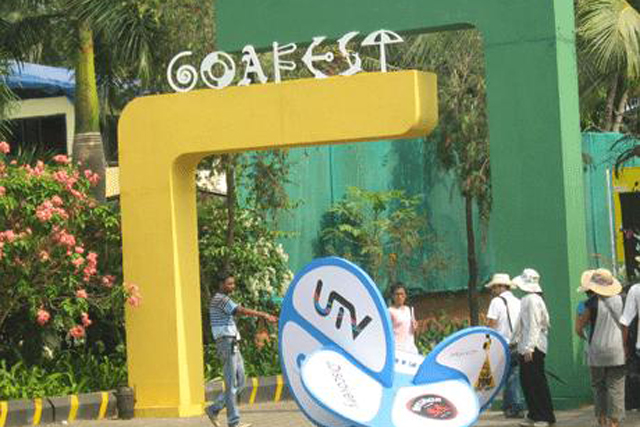 Checkout our gallery of what happened and reports from some of the top sessions including this report below from session four of the Advertising Conclave.
The last session of the Advertising Conclave at Goafest 2011, held on April 7, was on "Where's the upside in the profession?". Chaired by Sam Balsara, chairman of Madison World, the speakers were Arvind Sharma, chairman and chief executive officer, Leo Burnett, Ashish Bhasin, chairman, Carat Media Services and Josy Paul, chairman and chief creative officer, BBDO India.
Balsara's opening comments were that for all the work that needs to be done, it's still a great industry which grew by 27 percent in 2010.
He said, "What we really bemoan is that if we could get our act right between us, where would we have reached?"
In his presentation, Sharma agreed that while the industry was growing, other things taking place were taking it on a downward spiral: clients are respecting agencies less and compensation thus is also decreasing, while salaries have to increase.
He went on to explain the three facts that perked things up for him, "The ad industry is growing worldwide, except in North America. Growth is accelerating in emerging markets, and especially so in India." The reasons he thought this new growth was different from the past were: changes in media and social context, economic growth being driven by new sectors, and the change in the business model to one where one would have to be willing to pay for competitive talent, a range of services and according to the results.
Sharma added, "Hence we have to go after more clients, more talent, more services, more results, and more active management of the business."
Joking about how the media guys were always the last to present, even at client meetings, or in this case second to last, Bhasin began his presentation with some numbers: 5 billion USD was the size of the ad market in India, 43 billion USD was its size in China last year and 145 billion USD was the ad market in the US. His point: the industry will only go up in the next 4-5 years.
Bhasin predicted the golden phase of the industry is yet to come, by 2025, when the number of young people in the country with the ability to buy will burgeon.
Thirdly, literacy is going up and hit 74 percent in the new census; advertising would increase by geometric progression.
Thus, he emphasised, "While looking at the micro, we miss the macro picture and hence, we miss taking risks."
The other exciting developments are that everything is going to become digital and consumers, not marketers or agencies, will build the brands of tomorrow. However, there is still one downside. Bhasin said, "Execution is still our weakness."
For Bhasin, the game changers would be that advertising is the only part of business communication that unites creativity and data. "It's also time to think 365 days and not 360 degrees," he said. "The upside lies in us avoiding being the village idiot."
Paul explained the upside of the profession for him through three stories. The first one was about how a chauffeur in the US who was supposed to take him to the judging of the Clio Awards in Santa Fe, turned out to be a former Crispin Porter copywriter who wanted to show Paul his portfolio on the way. "It showed me India is happening," he said.
The second story was about the group Men Against Women Against Lazy Stubble, who threatened to bring the shutter down on BBDO's initiative for Gillette. "Most clients would get worried, but not P&G", he said. "That makes me optimistic, the fact that clients are braver than we are."
The third story was about the first meeting the agency had with Aviva, where Paul thought they "overtalked". "We said that India doesn't need a 13th insurance player and parents would rather put that money in education, because education is insurance," he said. Not expecting a call back, Paul said he was amazed when the client did give him a call saying he had stuck that line "Education is insurance" on the wall of his office, and invited BBDO to pitch with that thought. "That tells me clients can recognise ideas," said Paul "And that's another upside, because then everyone, clients and agencies, want to do something great."
Read about what happened in Session 3 "'How have some advertising companies organised themselves for the new decade?" here
Read about what happened in Session 2 "What can we learn from other service industries" here