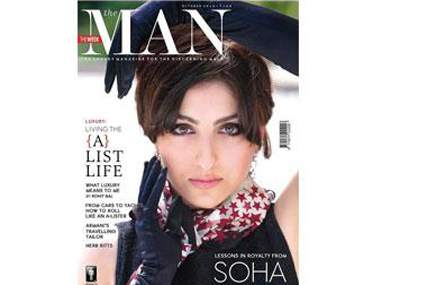 For the new positioning, the magazine has undergone a change in design, lay out and printing. The choice of articles present in the magazine will also undergo a revamp.
Speaking about the revamping, Riyad Mathew, senior assistant editor and chief general manager, Malayala Manorama Group, said, "The main aim behind the decision to revamp the magazine is to change the outlook of the readers. In most of the publications, specialization that caters to the ever-changing requirements of the reader, as well as clients, is the most important thing. Constant innovation and effort is to give the most to the readers as well as the advertisers.
"If you notice, 'The Man' gets a lot of advertisements that are in the FMCG and mass-market segments .But in due course, there will be a time when these advertisers will also want a sharper target segment and will start tuning and positioning ads aimed at specific categories. Of all the niche categories, luxury clients are some of the highest spenders. So, as a matter of fact, in a lot of ways, this decision to convert from a regular lifestyle magazine to a luxury magazine will prove to be fruitful".
'The Man' is marketed and distributed in networks across India and the Gulf.
An advertising campaign is also being planned, leading from a soft launch this month to a big-ticket campaign in December. The website (www.theman.in), will also be revamped.
The cover price of magazine remains unchanged at Rs 100.