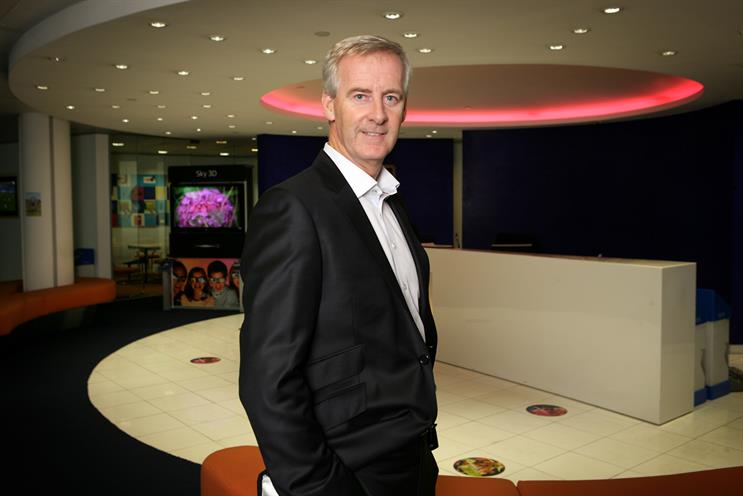 At 3pm last Monday (4 November), St Martin-in-the-Fields church at Trafalgar Square was almost full. Yet people continued to stream up the steps and through the door.
Eventually, every last spot in the church was taken as 900 people from across the media industry and beyond gathered to pay tribute to Nick Milligan, the managing director of Sky Media, who died tragically in May.
Milligan, who was 51, was one of the leading commercial TV executives. He was part of the launch sales team at UKTV and then Channel 5, where he rose to deputy chief executive. He was the acting chief executive at Channel 5 when Dawn Airey left to go to Sky, but then followed her to take the Sky Media managing director role in 2004. At Sky, he continued to innovate, spearheading the development of the TV ad-targeting service AdSmart.
The service began with an opening prayer from the Reverend Katherine Hedderly. Milligan's colleagues spoke first, with Jeremy Darroch, the chief executive of BSkyB, discussing what it was like to have such a talented executive working for him. Darroch said that, although they did not always agree, he always respected Milligan's opinion. Then, Richard Hawking, the operations director at Sky Media, gave the view of what he was like to work for.
Hawking spoke of a man who was the most impressive when he was on his feet, talking with great knowledge about Sky. A leader who would challenge senior management on behalf of his staff, unblock a sink or wear a nurse's uniform as the occasion required. Milligan was prepared to be flexible on issues such as school plays and sports days, Hawking said, but struggled when it came to casual dress. He was an executive who sometimes shared his more humble and less confident side, making people feel important and needed.
After 30 years in the industry, many of the people now in leading commercial positions in TV are graduates of Milligan's mentoring school. Nick Bampton, the Channel 5 sales director, and Kelly Williams, the group commercial sales director at ITV, both worked for him. As Hawking put it, they "grew up with Milly". He said: "One day, the functions that Milly performed at Sky will be taken on by somebody else, but the space that he left can never be filled."
Alongside representations and readings from members of the Milligan family, Phil Georgiadis, the chairman of Walker Media, and Neil Fox, the Magic presenter and good friend of Milligan, reflected the sentiment of the industry.
Reminders of his love of gossip and Cadbury's Dairy Milk, or his inability to get into football, brought heartfelt laughter to the church. As did the idea of Milligan in Heaven advising God, in the manner of his assessments of the TV market, that, although some countries were up and some countries were down, the outcome of world affairs would be "broadly flat".
The service implored the congregation to be thankful for the role Milligan played in their lives. As it came to a close, on came Fleetwood Mac's The Chain and the assembled crowd smiled, remembering Milligan's love of Formula One.