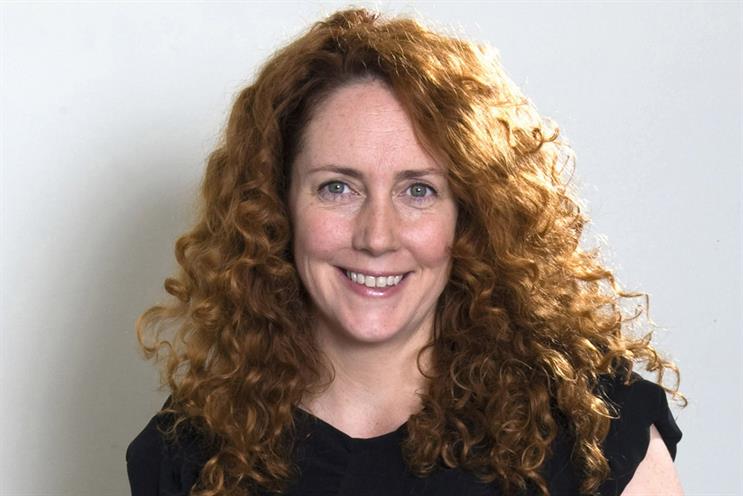 Stuart Bowden, MEC's joint chief executive, said "strategically, it was probably the only option" for The Sun as "they lack the digital scale we need" with only 225,000 paying subscribers.
Bowden added: "From a media agency perspective, it's a good move. But I'm not sure it's a good move for them in the long term because their revenue stream in the future will be less in their hands. They're going to need to distribute on the [online] platforms that people are on."
Another buyer, who cut annual online adspend with The Sun from a pre-paywall seven-figure sum in 2013 to the low tens of thousands, said: "Our clients want an audience of millions. You're not just up against the Mirror and MailOnline. It's Google and Facebook."
News UK's chief executive, Rebekah Brooks, has set "ambitious" internal targets to win ad revenue.
A Sun insider said: "The challenge is three things: to grow audience, to grow profitability and to maintain editorial purpose. And no-one has really cracked it. MailOnline hasn't got profitability and has arguably lost purpose. The Guardian has got audience and kept its purpose but not got profitability."
James Wildman, the chief revenue officer at Trinity Mirror, does not view the free Sun site as a threat. "We hope they'll do well," he said, suggesting The Sun will join MailOnline, The Guardian, the Telegraph and the Mirror as one of the top 15 UK websites. "That suggests news brands are very relevant in a digital world."