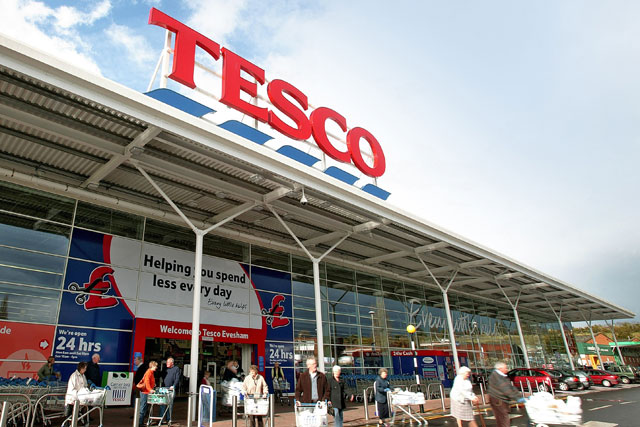 Since the turn of the year Tesco has been in the headlines for all the wrong reasons, beginning with its woeful Christmas sales figures and most recently with the controversial raising of its pension age from 65 to 67.
But few expected such drastic news as that leaked last night, confirmed by Tesco this morning. Tesco UK and Ireland CEO Richard Brasher is set to leave in July, after just more than a year in the job, while group chief executive Philip Clarke will assume his role by taking the reins of the UK business.
Tesco veteran Brasher has been at the company for more than 20 years but was only installed as UK boss in March last year after the restructure brought about Sir Terry Leahy's sudden departure. Marketing asked retail industry experts whether Clarke taking on a more hands-on approach with its UK business will pay off and what he must do to steady the ship.
Cliona Lynch, senior retail analyst, Verdict
Following the underperformance of the 'Big Price Drop', spearheaded by Brasher, the UK market is proving problematic for Tesco.
As the UK number one, Tesco has the most to lose. Verdict estimates Tesco's UK space to reach 37.7m sq ft in 2012, with coverage in every postcode.
This coverage is not being supported by sales growth, and sales densities are falling. In this climate it is right for the CEO to step up to the responsibility of turning the core UK business around. However, the role will be challenging. Brasher's experience of more than 25 years with the retailer will be missed, but Clarke's leadership shows commitment to leading Tesco out of this difficult time.
Nick Bubb, retail analyst and member of KPMG/Synovate's Retail Think Tank
It is not a good sign when the CEO of a huge global group like Tesco tries to micro-manage the core UK business.
Given the rumoured tensions between Richard Brasher and Phil Clarke over the scale of the price cuts in "Price Drop", Clarke ultimately had to back Brasher or sack him.
The cracks are showing and it is hard to see how this will end happily.
What happens if Tesco UK doesn't respond to all the investment being thrown at it?
Mike Nicholson, planning director, OgilvyAction London
The consensus on Brasher seems to be that he did a good job, but given Tesco's current woes, Philip Clarke had little choice but to lead from the front and claim hands-on control.

Now he's doing that, Clarke needs to make sure he understands the clear polarisation in consumer behaviour and therefore shopper spending.
Wisdom is that in tough times, discounting is the way to grow share, for retailers as well as the brands they sell.

There is little doubt that the recession-affected shopper wants a "deal" and how this offer is delivered is important.
While price discounting will always have its role in delivering tactical objectives, the shopper increasingly demands value, not just price discounts, as it makes them feel "smarter".
This high perceived value, such as personalisation or exclusivity must be provided at a relevant time with a relevant message during their shopper mission.
We firmly believe the role of a retailer's valuable - and expensive - retail space should be to create a memorable and compelling brand experience. That's what creates genuine brand affinity and loyalty, rather than the "bought habit" that goes with purely rational rewards.
Alan Mitchell, columnist in Marketing magazine and strategy director, Ctrl-Shift
Why does Tesco have to grow? If you think about it, Tesco's consumers aren't asking Tesco to grow. Meeting growth targets has nothing to do with meeting customer needs better. It's about meeting shareholder demands.
Tesco has forgotten what made it grow in the first place - its role as consumer champion.
Once it was absolutely clear. Tesco was "on my side", using its buying power and own label products to bring down prices, making shopping simpler and easier, and so on.But over the years, these strategies hit diminishing returns or reached their natural limits. And the more Tesco focused on 'growth' the more it over-extended itself, losing sight of its original, energising, consumer champion status.

Nothing in the natural world – aside from killer diseases – has "growth" as its purpose.

Philip Clarke's challenge is to find a fresh answer to a basic question "why, and for whom, does Tesco exist?".
Clive Black, analyst, Shore Capital
The company has seemingly compounded broader pressures by perhaps losing touch with its customers through initiatives that have seemingly sought to protect margins by cost management over sales expansion at a time when the competition has stepped up to the mark.

The departure of Brasher, who it must be said has had a glowing career at Tesco, follows that of David Potts and Andrew Higginson from the Tesco board and reflects a generational adjustment taking place following the surprise retirement of Sir Terry Leahy.

That change of generation in any company brings with it the dangers of inertia and disruptive adjustment that is naturally to be expected to some extent until the 'new' settles in.

Clarke is building a new group-wide management structure that probably reflects more effectively the nature and extent of Tesco today. Quite how that new management structure works is yet to be measured, but we cannot fault Clarke for demonstrating decisiveness and energy.
Follow Matthew Chapman at @mattchapmanUK