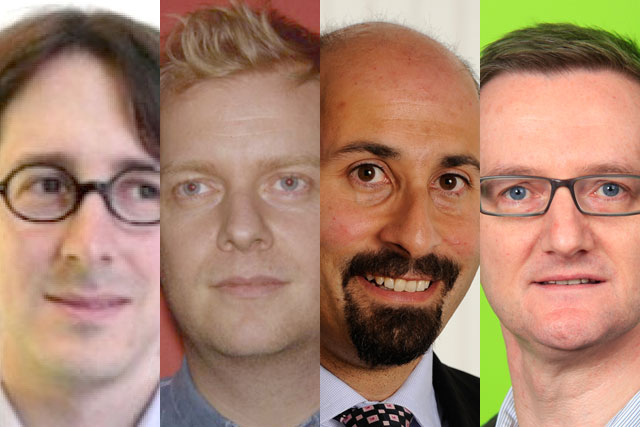 Litigation in the global smartphone market between Apple and Samsung – and others including HTC and Google – shows no sign of abating as the tech giants battle for a slice of the $200bn smartphone market and a stranglehold on the booming tablet market.
Today (5 September) will see Nokia and Microsoft make a joint announcement that looks set to launch another mobile device into the already saturated market, while Amazon is expected to unveil its new tablet at an event tomorrow. We garner the latest industry opinion.


Benedict Evans, independent mobile analyst
Apple has won a significant step in its proxy war with Google.
This remains subject to appeal, and also to the possibility of triple damages for wilful infringement: Apple is now seeking injunctions on the sales of eight devices.
$1bn (or even $3bn) is a relatively small amount of money for Apple, and even for Samsung it is 17% of Q2 operating profit.
However, for any other Android OEM (original equipment manufacturer) it would be crippling and possibly fatal.
We draw four conclusions – Google and Android OEMs will try harder to make sure that their products are clearly different from Apple products. However, this has largely already happened. The Galaxy S3 looks far less like the iPhone than previous models.
The current round of reciprocal lawsuits will shake out with Android OEMs paying fees to Apple, Nokia and Microsoft, amongst others, perhaps through a 'cleared' version of Android offered by Google.
Android OEMs will take a second look at Windows Phone, but RIM's (Research In Motion's) efforts to license its BB10 platform are unlikely to be helped.
However, the underlying balance of market share in the industry will almost certainly not change, since the driving dynamic is the wide price gap between iPhone and other devices, which this will not materially alter. The iPhone averages around $650 before subsidy and Android averages $300 or lower.

Tim Millar, chief strategy officer, 18 Feet & Rising
With $12bn dollars wiped off Samsung's share price the market verdict seemed emphatic, if exaggerated and short term. It is now rising again.
The real threat for Samsung seems not so much the $1bn dollar fine but the prospect of withdrawing successful models from the shelves and the long-term reduction in the customer base that would ensue.
But let's be clear, by any measure Samsung have already broken Apple's stranglehold on the smart phone market.
They are making phones consumers like. And long term this ongoing legal saga may have two important effects on the prospects of both brands.
First, the more Apple and Samsung are locked together in law-suits and newspaper headlines, the more Samsung is legitimized as the heir-apparent to Apple's smart phone throne.
Second, the more Apple is cast in the public eye as an aggressive and anti-competitive litigator the further the Cupertino bubble is burst.
From Microsoft to music labels, history tells us that the hubris of the market leader is often deeply unattractive to consumers.
Especially when it deprives them of products they want to buy.
Ilya Kazi, patent attorney and partner, Mathys & Squire
Design has been seen as the poor relation when it comes to IP, until now.
The case with Apple and Samsung, which saw some design features of the front and back of the iPad and iPhone, play a pivotal role in winning Apple $1bn in damages, has highlighted how important strategic design protection can be.
It has also shown how well protected intellectual property, whether it be a product's design, technical features or branding, has the ability to pay for itself.
There are countless examples of SMEs who have licensed valuable IP or sold companies largely on the basis of IP for many millions of dollars, as well as larger corporations who rely on both creating their own and buying in IP to preserve market position.
It is often thought that small companies don't stand a chance against the resources of larger companies but it should be remembered that large companies potentially have larger damages at stake and, in general, want to be seen to be competing fairly.
Smaller innovative companies who are canny about protecting their IP can punch well above their weight, if properly protected.
The increasing focus on IP, highlighted by the Apple/Samsung tech wars, means that those who innovate and take intelligent steps to protect their position can expect their innovation to be treated with respect.
Kieran Bourke, managing director, Mobext
As a user of an iPhone 4, a Galaxy Nexus, an iPad 2 and few other mobile devices, I cherish each for their differences. My Amazon Kindle fits neatly into my jacket pocket and is so easy to read for long periods.
My iPad is my entertainment centre and my daily newspaper. The Google Maps on my Samsung Galaxy Nexus is my choice of Sat Nav for driving and walking anywhere and Face Time on my iPhone with my family is sheer joy.
The differences have become my preference sets but equally the intuitive similarities in the user experience of these devices are important too.
I don't want to have to re-think how to navigate each time I pick up a device – familiarity is vital to the enjoyment of my devices.
I want Apple and Samsung to have both similarities and differences and the verdict of the US patent courts is not a good outcome for you or I.
It will stifle innovation as the task of combining multiple technologies to create a single new product becomes more complex with many small patents spread among too many players.
Android brought open source Apps to the ecosystem and Samsung a greater choice in handset price points, and as a mobile advertiser both were positive contributions to growth of smartphone adoption, as equally important as the introduction of the iPhone.
It was the carriers in the US that championed the Android platform and with Samsung's legal challenge to the verdict, I think they will continue to support choice across price points and the Apple – Samsung duopoly will remain as it is.
This is a very interesting month in the world of mobile, we have rumours of a possible Amazon phone, the launch of a new Nokia handset based on Windows Phone 8, the release of the iPhone 5 and a mini iPad.
With the rate of migration from feature phone to smartphone slowing down globally, I don't see the courts slowing up the intensive battle for smartphone market share anytime soon.