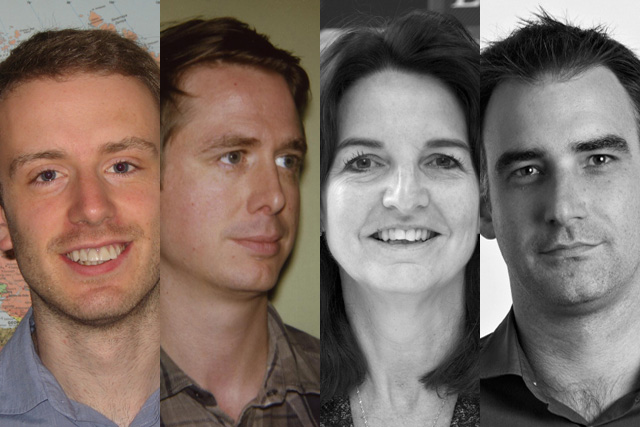 The juggernaut-style progress of online retail and the entry of the supermarkets into the consumer electronics sector, raise serious questions about the viability of high-street consumer electronics retail.
Research by retail analyst Conlumino on behalf of Webloyalty shows that electricals sales suffered a 16% decrease between 2008 and 2011, while online sales are predicted to increase by 11.2%, and physical sales decline by 19.3% by 2015.
Best Buy has already thrown in the towel and pulled out of the UK market, while Comet's impending collapse threatens around 6,000 jobs.
Now Dixons Retail and Argos will need to brace themselves for a possible fire sale of Comet products in the crucial Christmas trading period, before returning to the long-term battle for survival.
Marketing asked industry experts to analyse the reasons behind Comet's failure and predict where the future of consumer electronics retail lies.
Matt Piner, lead consultant, Conlumino
Unfortunately, this outcome was always a strong possibility for Comet. The electricals market is extremely competitive and the idea that an already struggling retailer could significantly improve its appeal to consumers, while simultaneously cutting costs and axing staff, just didn't look realistic.
Comet's strategy over the past year has been to focus on price, and while that may have produced some improvement over the previous, somewhat rudderless, approach, on its own it was never going to be sustainable.
In electricals, price is a hygiene factor (the bare minimum required), not a differentiator – and with the likes of an expanding John Lewis and an improving Dixons raising shopper expectation around service and store experience, Comet was looking increasingly vulnerable.
In the short term, the likes of Dixons and Argos will be worried about the effect a fire sale of Comet stock will have on their business in the run-up to Christmas. However, longer term, it should afford them some much needed let-up in competition.
Rob Ward, head of strategy, 18 Feet & Rising
The 2010 repositioning campaign for Dixons, "The last place you want to go", spookily foretold the imminent demise of high-street competitor Comet. The first half of the ad correctly identified that in-store experience and service are still valued by consumers. So, for those retailers who excel in this area, there will always be a place on the high street. John Lewis isn't going anywhere soon.
However, the second half of the communication also recognised that, particularly for electronic goods, the internet is undercutting those high-street retailers wasting money on cheap out-of-town warehouses.
Comet isn't an enjoyable shopping experience or a real competitor on price, so its demise is understandable. However, all electronic retailers on the high street aren't doomed. A period of consolidation and survival of the fittest is inevitable, ultimately benefitting the consumer in the long run.
Lucy Unger, director for Europe and Russia, Fitch
The unholy trilogy of a lack of differentiation, a really weak store experience and allowing the competition to steal an unassailable march, have pushed Comet to the wall. In contrast, Currys has changed the conversation and added value with their customer service KnowHow model; John Lewis continues to delight with its edited range and has found a tempting balance as generalists with knowledge (especially with their At Home stores), and supermarkets continue to beat everyone up on price and convenience.
In a category where online goes from strength to strength, bricks and mortar needs to re-invent itself – whether that be as showrooms to try before you buy, an opportunity to experience and have fun with products, or to be supported and reassured by people with relevant knowledge. Even moving into smaller high-street formats with edited ranges and true convenience is attractive. Something has to change.
Our recent Joy of Shopping survey shows us that nearly 80% of UK consumers feel that inspiration is necessary when shopping for electrical products. Inspiration comes in so many ways – it's a shame Comet couldn't find some.
Alastair Lockhart, head of insight, Savvy Marketing
From a financial perspective, Comet operates in a fiercely competitive market with thin margins, yet to differentiate itself, it had to continue to invest in customer services and an extensive store estate. These costly approaches could only yield success if they could keep customers loyal.
However, from a customer perspective, Comet has failed to keep up with the changing requirements and expectations. Today's fast-paced retail market demands an environment that provides shoppers compelling reasons to buy in-store and to convert that sale. By offering too little information on products, retailers like Comet force customers in-store to use their smartphones to check reviews, product specs, and inevitably competitor and price comparison websites. All too often this approach will result in the customer leaving empty-handed and looking to purchase elsewhere.
In short, to survive, high-street retailers must operate as a cost leader and adopt a genuine integrated multi-channel approach. They must think about how shoppers want to use their stores – Apple's showroom approach is a great example of an engaging environment that enhances brand loyalty.
Indeed, there's a major opportunity for these existing high-street retailers to jump on this trend, seek supplier funding and work together to build a really compelling in-store experience.
Follow @mattchapmanuk