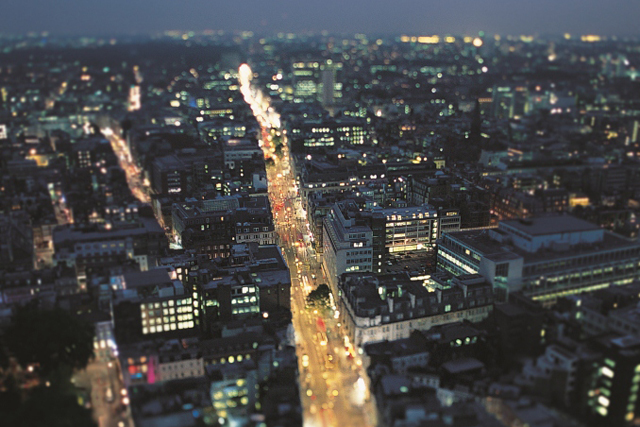 Being challenged on one side by the might of Westfield and squeezed on the other by premium global competitors including Galleria Vittorio Emanuele in Milan, Oxford Street is hoping to shake off its bedraggled image and convince shoppers it is still a world-leader.
Fitch strategic planning director Aaron Shields argues the "crowded and dirty" Oxford Street has a lot of work to do to continue competing against the increasingly high-standards being set around the world.
The New West End Company, the marketing body for London's West End, is attempting to rise to the challenge by distilling what is great about Oxford Street into a newly-created brand.
Marketing asked Shields (right) to dissect the current retail environment and compare the Oxford Street brand with the world's best shopping destinations.
The retail evolution
If you track the trajectory of retail from the first humble markets to the Victorian High Street through to the introduction of modern malls it's clear that each kind of retail becomes more and more organised. Malls are not always better, but they are often more organised. As such, they can easily provide shared services from parking to child care to gift vouchers to orchestrating variety in restaurant options.
Taken together, the benefits of organisation make a compelling draw for potential shoppers.When shopping streets decide to fight back, the retailers form associations to collectively act more as a single unit. They organise themselves in much the same way a mall operator does to create more reasons to visit.
Higher standards
Westfield demands a lot from its retailers and not just in rent. The operator sets higher standards for retail design and interesting experiences on its occupying retailers. They set the bar higher with guidelines and principles that require retailers to rethink their normal shop and will make conditions of tenancy dependent on creating a new, more exciting concept for their mall.
Design reviews are required and if the plans do not make the grade, the retailer will be sent back until they do.Well organised shopping streets like the famous Galleria Vittorio Emanuele in Milan have imposed strict controls over the kinds of retailers that can set up shop. In 2012 McDonald's was refused an extension on their lease by their landlord and was replaced with the arcade's second Prada store.
A nicer environment
From parking lots to food courts, mall operators like Westfield are paying a lot of attention to creating attractive and considered spaces that are simply pleasant to be in. Similarly, popular shopping destinations like Broadway (right, click to enlarge) in NYC make the environment more pleasant by giving back large sections of the street to pedestrians.
Traffic creates barriers for shopping both sides of the street, generates noise pollution and narrows the pavement. Giving back streets to people has the dual benefit of making it easier to shop and giving back more real estate to retail - often outdoor restaurants and additional seating. Oxford Street is currently an unhealthy mix of cracked, crowded and dirty pavements with bus and taxi traffic careening down narrow roads.
More than shopping
The West Edmonton Mall in Canada counts climbing walls, a waterpark and indoor rollercoasters among its attractions. Equally, shopping districts need to be creative to get people to keep coming back and keep their brand top of mind.
Ginza, Tokyo's famous shopping district hosts annual rock concerts. Shanghai's Bund shopping area created a new boxing event called Brawl on the Bund. The world's longest pedestrianised street, Stroget (right), regularly hosts fashion shows and other performances.
A well-defined position
Bond Street is clearly about luxury; the Burlington Arcade is about curious little boutiques and Tottenham Court Road is a technology Mecca. Oxford Street is centred on fashion but it's mixed up with souvenirs, luggage, mobile phones and a host of other kinds of seemingly unconnected retailers. While multiple uses makes a street healthier, giving people different reasons to visit, so many uses can muddy up the core purpose of the street.
The New West End Company, Oxford Street's association, is making headway to create a more focused strategy, but there is still so much to do for the UK's most prominent shopping street. The pressure from malls, the internet and local markets will continue to intensify. Popular shopping streets need to continue demanding more from their tenants, creating more pleasant shopping environments and keep giving reasons to come back time and time again.