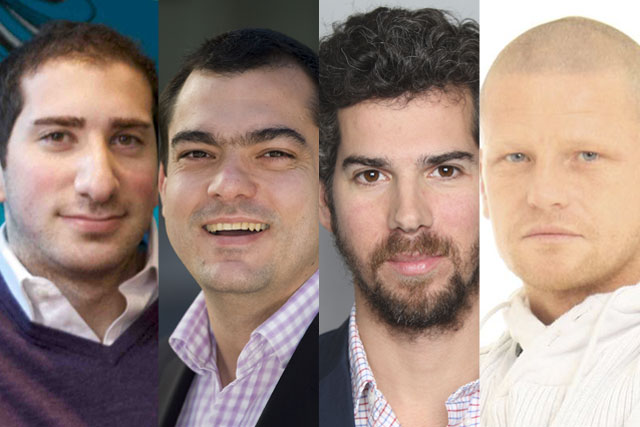 Apple's cryptic invitation telling recipients, "we have something you really have to see. And touch", has had the desired effect, with Experian Hitwise saying that last week, a staggering one in every 2,000 searches online were iPad 3-related.
Further speculation claims Apple's next-generation iPad tablet will go on sale in initial launch markets as early as 16 March.
Apple, as always with new product launches, has kept its cards close to its chest, which has only fuelled rumours. With the iPad 2 launched only a year ago, what can be expected of tonight's Apple announcement?
Mobile industry figures have provided their predictions on what will take place tonight and what the implications will be for the mobile industry.
Oli Newton, head of strategic partnerships, Starcom MediaVest Group
It will be called the iPad HD due to it having a retina display to match that of the iPhone 4s, and will also pack an impressive speed bump, most likely packing a quad-core processor, which will be great for increasing the capabilities of what advertisers will be able to do within apps and campaigns.
I don't think it will have NFC. Eventually yes, but I would expect iPhone to have it first and I still have difficulty imagining someone swiping an iPad down on the Oyster machine and believing that is making their life easier.
Price-wise, I expect it to be the same. Lots of rumours of a premium, but I think they will remain true to form and lower the iPad 2.
This is huge, as it means lots of new uptake as the iPad 2 suddenly becomes way more affordable. People upgrading will be selling or passing on to parents, partners, siblings and children broadening the audience even more.
As for rivals, I think Kindle Fire's eventual entry to the UK needs to have Amazon-owned LoveFilm bundled with it for it to take off. Samsung is probably the most interesting competitor out there at the moment and the Galaxy Note will surprise a lot of people.
Ilicco Elia, head of mobile, LBi
Although the iPad 3 is most likely going to be an incremental upgrade, all the rumours point to a device that has a much-improved display with full 1080p HD, Apple's A6 processor under the hood and a better camera.
Parallel rumours suggest that there will be an upgrade to the Apple TV box and later, a standalone Apple TV.
All this adds up to a tablet that is well-equipped for seamless usage around the home, bringing together multiple devices, the cloud and the internet. For marketers, this is a step toward a very connected consumer whose brand experience must be consistent across every enabled device.
Apple already has a tight grip on this market and is great at sandbagging features. The iPad 3 or iPad HD as it may be called, will likely cement this position in the short term."
Adam Levene, chief strategy officer, Grapple Mobile

I'm hedging my bets on Apple releasing nothing more than an "iPad 2S" or "iPad HD", offering a faster processer and much-improved visual display. Owners of the original iPad will be the primary targets, finally having a reason to upgrade.
As with previous releases of Apple's iPhone, I predict the iPad 2 will remain on sale, available at a reduced price point, making it more accessible to a broader market.
With a rapidly growing market share, and a recent McKinsey study finding 63% of iPad usage takes place in the home, the tablet is significantly challenging the desktop's dominance as the leading home computer.
Whatever today's announcement, it's time for brands to get serious about tablet as a digital channel and stop viewing the platform purely as an extension of mobile.
Steve Clarke, director, Mobile 5
The iPad 3 – or iPad HD as some rumours are suggesting – will probably be the biggest news in tech for mobile marketing in 2012.
Despite multiple threats from other tablets, no other manufacturer has managed to gain more than 5% of the tablet market, while Apple dominates with almost 75%.
It is not likely to be about what Apple has done to the hardware, but more about some of the features that it has added to improve its day to day use, such as bigger memory, longer battery life, Thunderbolt port, an NFC chip etc.
The iPad 2's rear camera allowed us to start using augmented reality experiences with a much larger screen, and we assume that the latest iPad's sharper display will allow us to create more visually stunning richer experiences within the same space.

Follow Matthew Chapman at @mattchapmanUK