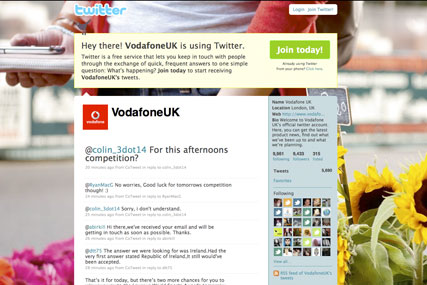 From 1 March, the full Committee of Advertising Practice code will also apply to online ads, including social networks and search marketing.
The ASA's current online remit, which covers ads in paid-for space and sales promotions, will be extended to cover advertisers' marketing communications on their own websites and non-paid-for space in sites such as Twitter and Facebook.
Paid-for search ads which link to a web page that does not comply to the new rules will be removed and the ASA will be empowered to place ads online highlighting an advertiser's continued flouting of the CAP code.
There will be a six-month period of grace to allow the ASA and CAP to train and educate online advertisers on the requirements of the CAP code.
A voluntary 0.1 per cent levy will be introduced on paid-for ads on search engines, which will be collected through media and search agencies.
INDUSTRY RESPONSE
Nick Stringer, director of regulatory affairs, IAB: "Self-regulation needs to move with the times and must maintain pace with today's fast-moving digital environment and changes in consumer behaviour. The extended remit aims to protect internet consumers and enhances their trust in the digital industry."
Matt Brittin, managing director, Google UK: "If people have a complaint about a claim made on a website, it's important that it is properly investigated. We support the ASA's aims of providing consumer protection and are happy to help get this up and running for the benefit of UK consumers and businesses."
Ian Twinn, director of public affairs, ISBA: "Advertisers are very much in support. It's a big step for advertisers because it takes us outside the classic definition of marketing communications and advertising and into the advertisers' own space, which has always been seen as editorial."