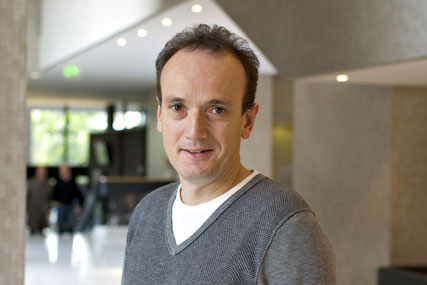 The Clash of the Titans, staged by Campaign, will feature agency and client talent drawn only from the winners of the previous four Battles.
Sarah Newman, the APG chair, said: "As the pressures of the day to day become ever more intense and we are rightly obsessed with the myriad opportunities thrown up by the post-digital world, it becomes more precious and important to be able to take a chunk of time to engage with the best speakers and their inspiring thinking."
Speakers will be competing in groups of three to present their ideas in 15-minute slots. Their content will be drawn from their previous winning session or be new for 2010. After each round, the audience will vote to decide the biggest thinker in their strand based on the evidence of the speeches. At the end of the day, the APG will crown a biggest thinker of them all.
Two past overall winners are competing at the AOL-sponsored event: Russell Davies of Ogilvy and Guy Murphy of JWT. Two client speakers will also take the stage: Ian Armstrong of Honda and Greg Nugent of London 2012.
For tickets and details, go to www.battleofbigthinking.com or call Celia Miranda on (020) 8267 4919.
PAST WINNERS
- Les Binet, European director, DDB Matrix
- Morag Blazey, consultant and managing director, Ebiquity
- Mark Cridge, chief executive, Glue Isobar

PAST OVERALL WINNERS
- Russell Davies, head of planning, Ogilvy
- Guy Murphy, worldwide planning director, JWT