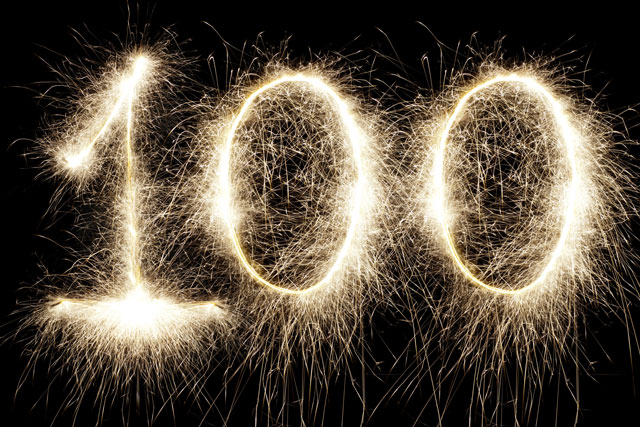 It has been an exhausting year for tech developments and emergent behaviours, hasn't it? But you would be in the wrong job if that excitement – and that feeling of potential unleashed – didn't fire you up. Forget the hype, it's about that sense of everything to play for in a digital world changing by the day.
Innovation has never been such a vital ingredient for those in marketing as it is today. And as we unveil our 15th annual Power 100 – the definitive guide to the most influential and inspiring in our industry – we see a clear indication that the marketers at the top of their game are pioneers for change.
Take Bonin Bough of Mondelez, one of five stand-out marketers whom we have singled out for their contribution in 2014. He is described by Dentsu Aegis' Jerry Daykin as "an innovation-lightning-conductor" who is "wonderfully inspiring and horribly disruptive" in equal measure. What a fantastic endorsement.
In our ode to Bonin the 'innovator', Daykin is clear, however, that it's not just about a passion for shiny new stuff: "Bonin is a rare breed who can get just as excited about the marketing fundamentals."
And therein is what defines our leading lights. In our Forum, we ask marketers whether there has been a change in our industry as to where power lies in the age of digital, where students have become the teachers. The response? A resounding 'no'.
We are lucky to be guided by so many inspired and empowering leaders
Bottom-up empowerment doesn't have to mean a shift in the team dynamic. It just needs people at the top to think about the collective force, rather than the constructed hierarchy of the office. When you see the 100 marketers who make our list, you realise how lucky we are to be guided by so many inspired and empowering leaders.
I would like to draw your attention to two more marketers who take top honours in our Power 100. P&G's Roisin Donnelly and Aviva's Amanda Mackenzie are, respectively, named 'mentor' and 'leader' of the year. Women in top roles will continue to dominate the agenda in 2015, but it's not about that. They are simply among the best in the world at what they do. With Donnelly and Mackenzie leading and mentoring tomorrow's mark­eters, we can be assured there are some great Power 100 contenders waiting in the wings.
For me, this year has been packed with highs and lows. Taking a look through our Review of the Year should remind you of what we, as an industry, have to be proud of – and the 'fails' we can learn from.
Merry Christmas to all of Marketing's readers. Find some time to recharge away from the glare of email and work demands. I have a feeling the extra energy reserves might be needed, and then some, in 2015.