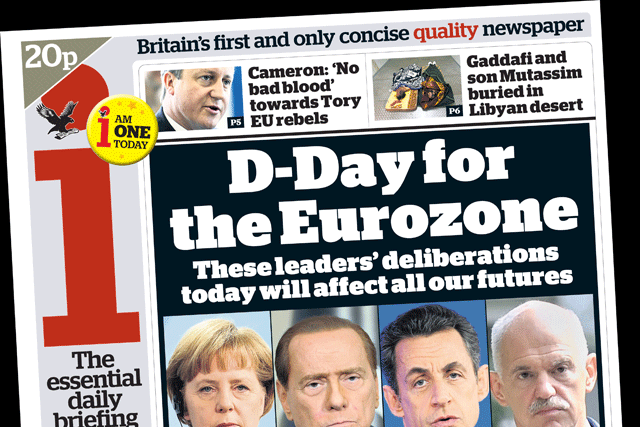 Bearing an "i am one badge" on its cover, the 20p daily carries leaders from Lebedev and editor Stefano Hatfield, as well as a Q&A with readers.
In his message to the paper's readers, Lebedev said: "A year ago, media commentators said that we were mad to launch a new newspaper. Print is dying, the future is digital, and the demand for daily papers falling to nil – or so they claimed.
"Well, these cynics underestimated you...We're conclusive proof that, with a bit of imagination, there is a future for printed news."
Lebedev goes on to thank the advertisers who have supported the newspaper.
Despite Lebedev's spikiness about the cynics, media buyers gave i a generally positive reception on launch.
Among them were MediaCom's Claudine Collins, who said: "It's modern, it's accessible, and it's that bit more upmarket than Metro, giving it a clear identity both away from the competition and, crucially, from the Independent itself."
We mark the paper's birthday with a profile of the man who conceived i, Andrew Mullins, in which he discusses what he expects from the paper in its second year.
The first ABC-audited circulation figure for i was 133,472 copies and came in January, its third full month after launch.
The charts below show how it has performed over the year, overtaking The Independent in July.
Follow Daniel Farey-Jones on Twitter @danfareyjones
The Independent and i monthly circulation figures comparison

The Independent and i combined monthly circulation figures compared with The Guardian circulation figures