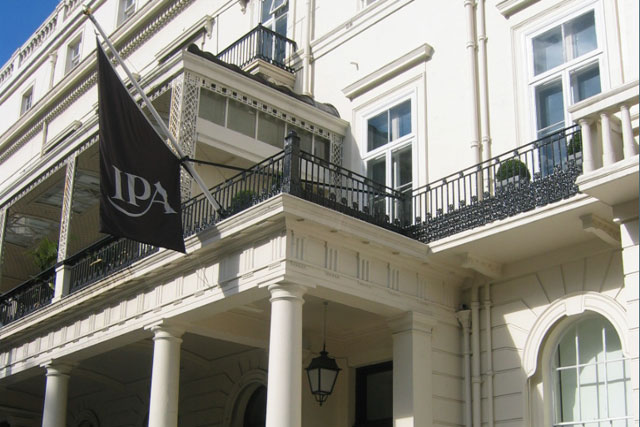 As befits its hard-won reputation for ploughing in just that little bit late, taking out the man or woman instead of the ball, the Forum column has only just got around to reading Bounce, by the sports journalist and all-round ping pong fiend Matthew Syed. It's a remarkable book (first published in 2010) about the myth of talent and the power of practice.
In it, Syed proves that deep knowledge, acquired through long experience and obsessive practice, trumps any notion of innate ability or skill. Every time. You'll never be any good at anything unless you've lived and breathed it for many thousands of hours.
This book was uber-cool in some media circles last year - but it was not, we must assume, swallowed hook, line and sinker by the bosses of many media agencies. The latest IPA Census, published last week, reveals that, yet again, the sector has been putting its faith in raw youth. 23.9 per cent of media agency staff is aged 25 or under and a further 32.7 per cent is aged between 26 and 30.
That adds up to 56.6 per cent aged 30 or under. The equivalent figure in the rest of the industry (creative and other non-media agencies) is 39.6 per cent. The media agency business is, in short, a service-sector kindergarten.
Is this a worry? Absolutely not, Sue Unerman, the chief strategy officer at MediaCom, says. In fact, it should be celebrated. She states: "For the first time ever, the industry has been suffering from the fact that consumer trends in the use of new media technologies have been outstripping the expertise of media practitioners - who've tended to stick to heritage practices. If there's a danger of losing your edge because of that gap, then you can either choose to get even closer to the consumer or hire people who've grown up doing everything on their smartphones to the extent that it's all second nature to them. You can then teach them about marketing and other skills, such as how to communicate effectively and how to think creatively.
"So I think this is a good thing. It's a generational issue. That's not to say you shouldn't have a significant number of experienced people as well - and the lessons of experience have to be passed on."
There are those, however, who don't exactly see things that way. Bob Wootton, the director of media and advertising at ISBA, says there's anecdotal evidence that clients are increasingly worried about the inexperience of the people they find sitting opposite them in meetings.
He adds: "When someone in their fifties says it, then you can always assume that they would say that, wouldn't they? It's like people saying policemen seem to be getting younger every year. But when someone in their thirties says the same thing, then you have to sit up and take note. Many in the industry might acknowledge that this is perhaps one of the unintended consequences of a squeeze on margins. I think there's an acceptance that if you drive too hard a deal, then you won't exactly get a Richard Branson working on your account. But these figures, quite frankly, are scary."
And yes, Phil Georgiadis, the chairman of Walker Media, agrees that a cynic might come to the conclusion that clients just aren't prepared to pay for experience.
Yet he adds that, as always, there's no one simple explanation here. He acknowledges that technology may well be an issue. But there are other structural issues linked to ownership - big companies tend to be driven by different imperatives than their smaller counterparts. "Consolidation has reduced the number of small companies (managed directly) by their owners," he points out.
Interestingly, however, some sources argue privately that the technology thing is an absolute red herring. They suggest that a parent with, say, an iPad, an A level in mathematics and a teenage daughter knows just as much about technology - and how younger people are using it - as your average clubbing 25-year-old.
Meanwhile, Grant Millar, the managing director of Vizeum, points out that advertising has always benefited from a balance of younger and more experienced staff. He concludes: "Experienced people often make the right thing happen sooner - and, when operating on an open floor, are developing younger members of the team continuously. This is certainly part of the Vizeum DNA. I also think the rise in importance of emerging technologies also drives a requirement for plenty of young people providing fluency in emerging skills."
NO - Sue Unerman, chief strategy officer, MediaCom
"In the past, experienced people didn't have to keep updating themselves to the extent they do now. They continually need to understand the impact of the new, and hiring younger, technology-savvy people is a way of ensuring it happens."
YES - Bob Wootton, director of media and advertising, ISBA
"These figures effectively say that more than half of the industry has yet to learn its craft - and that's scary. The danger is that this becomes self-perpetuating, because agencies could become unattractive places for more experienced people to work."
MAYBE - Phil Georgiadis, chairman, Walker Media
"Digital expansion can create situations where, frankly, youth is an advantage. And it's also a reflection of a remuneration squeeze, where client procurement functions are happy to talk about headcount rather than years of experience."
NO - Grant Millar, managing director, Vizeum
"The ad sector as a whole is attractive to bright, young people because it's meritocratic - if you are brilliant, you can get further, sooner."
Got a view? E-mail us at campaign@haymarket.com