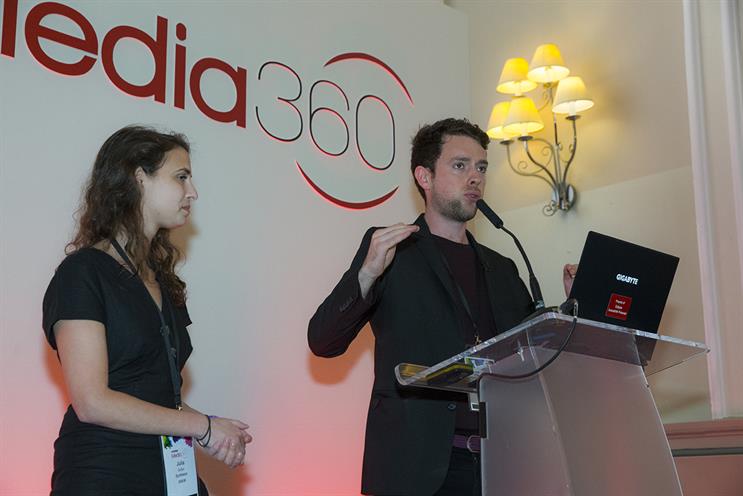 We are entering a new era of influencer marketing, according to the social media intelligence company Synthesio.
The impact of the Fyre Festival scandal – where some of the world's most high-profile influencers created a digital phenomenon out of a music festival that never actually happened – and the subsequent Netflix documentary that exposed the scam, is so severe that influencer marketing is having to reinvent itself.
Burned by the Fyre
"Consumers are becoming desensitised," said Julia Geller (below), Synthesio's product marketing manager. "[Traditional] influencer marketing has lost its power and it has the power to damage your brand. No one really believes that if Kim Kardashian is holding a diet drink, that's really why she looks the way she does."
"There are other scandals," added Matthieu Danielou, Synthesio's product manager, citing the recent examples of vegan influencer Yovana Mendoza filmed eating fish and influencers insensitively using the wildfires in California as backdrops to Instagram posts.
The new influencers

"But influencer marketing isn't going anywhere – it's just evolving," continued Geller. The number of Instagram posts using popular hashtags to denote advertising has risen from 1.1m in 2016 to 3.1m in 2018.
In the US, the average return on investment in 2018 was $5.20 for every dollar spent while influencer market size has grown from $1.7bn in 2016 to $4.6bn in 2018 with an expectation to hit $6.5bn in 2019.
Danielou highlighted the "new type of influencers", such as Virgil Abloh, the DJ and fashion entrepreneur who founded his own Off-White fashion label before partnering with Louis Vuitton where he is now artistic director.
Vuitton's sales of fashion and leather goods increased 20% to $5.7bn as a result of this collaboration.
Then there is start-up beauty brand, Glossier, whose success is in part attributed to its customers being its biggest evangelists. "Every single person is an influencer," Emily Weiss, Glossier CEO, said recently. In March 2019, the company was valued at $1.2bn.
"This is about brand advocates and micro-influencers," said Geller.
Going native
The key, according to Geller, is that "these brands are digitally native vertical brands". And because of this, the brands really know their customers. Danielou added: "It's about understanding your audiences intimately."
The joy of text (analytics)
And the way to gain that intimate knowledge is through text analytics, which can reveal a granular level of understanding about what influencers think about a particular topic, what consumers think about a particular influencer and detailed opinions that consumers hold about certain brands. "Text analytics helps you understand how to promote a product by revealing the properties of that product influencers and other consumers care about," said Danielou.
The only way is ethics
"It's definitely a new era of influencer marketing," concluded Geller. "And it always helps to keep ethics in mind."
The session…
The Fyre Festival Fiasco: has it killed influencer marketing? took place at Media360 in Brighton in May – and featured Matthieu Danielou, product manager and Julia Geller, product marketing manager for Synthesio. For more information on Synthesio see here.