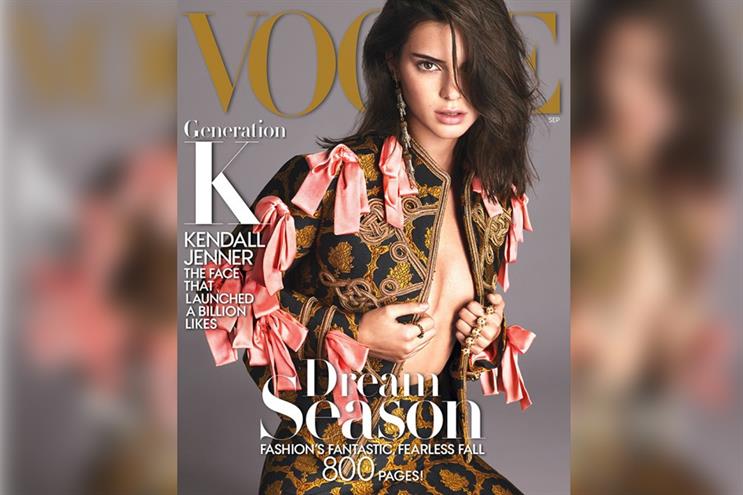 War has broken out between fashion bloggers and the editors of traditional glossy magazines. It began at Milan Fashion Week last month, when a group of US Vogue journalists went on the attack.
Sally Singer, creative digital director at Vogue, claimed the so-called digital influencers were "heralding the death of style".
Nicole Phelps, director of Vogue Runway, brought brands into the debate when she said: "It's not just sad for the women who preen for the cameras in borrowed clothes, it's distressing as well to watch so many brands participate."
The suspicion is that some of the Vogue style gurus are worried about how upstart bloggers such as Chiara Ferragni, Shea Marie, Susie Lau and Sasha Wilkins have built huge followings. Many have hundreds of thousands – and sometimes millions – of social media followers.
Wilkins, who runs lifestyle blog Liberty London Girl, called the comments "horribly snobbish and very misogynistic".
The Vogue writers' view betrays a fear that the influence of traditional fashion magazines is under threat as big brands get behind bloggers and vloggers.
Jasmin Kocur, media strategy director at DigitasLBi, says, "Gone are the days when fashion magazines were the only opinion-shapers, so it's time to sit up and acknowledge this shift, working together with these influencers rather than fighting the change."
US Vogue can't be accused of ignoring influencers. Its September issue featured model and reality-TV star Kendall Jenner on the front cover with the tagline: "The face that launched a billion likes."
Magnetic, the UK magazine trade body, disputes the idea that influencers have a greater reach online than magazines. Its research, carried out by 2CV and unveiled at last month's Spark conference, showed that print brands had more influence online than bloggers during the past two London Fashion Weeks.
At February's London Fashion Week, magazine brands had four times more "earned engagement" such as retweets, "likes" and replies than bloggers, and it was a similar case in September.
Moreover, brands shouldn't ignore the argument that a magazine's combined print and digital scale has more influence than just one channel or blogger.
Dino Myers-Lamptey, head of strategy at the7stars, adds that influence isn't just about digital reach – there is commercial and societal impact to consider too. The battle continues.
Anna Whitehouse, founder, Mother Pukka
"I've worked as a journalist and jumped ship to blogging because I know the fashion content I'm interested in. It's about real people making trends work over whimsical models showcasing a look that's just not going to cut it in Tesco."
Dino Myers-Lamptey, head of strategy, the7stars
"Digital influencers' reach can be vast and dynamic, yet influence isn't just about these things. Commercial impact, as well as audience quality, is key. Magazines have shown brands that their power of curated influencers and invested readers can matter more."
Jasmin Kocur, media strategy director, DigitasLBi
"Digital influencers are the magazines of today – a source of news, opinion and inspiration. By definition, they hold the attention and influence of their audience, and the successful ones listen and respond to their users' needs accordingly."
Lilli English, head of strategy, Bartle Bogle Hegarty London
"Magazines still have reach and, to a degree, creative influence. But fashion is about nowness, difference, personalities – magazines will only survive beyond print if they embrace the same pace and openness as the brands.