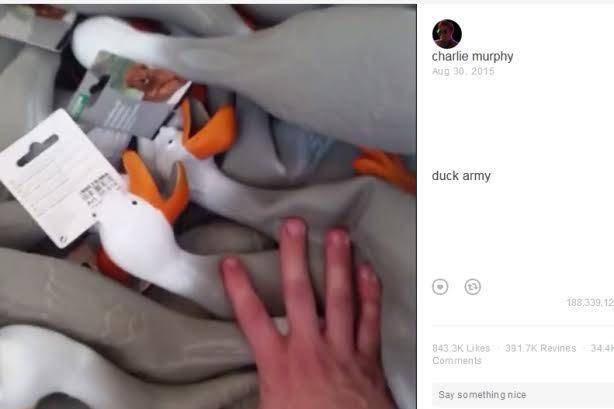 The coming demise of video app Vine, which Twitter plans to shut down in the coming months, is a stark reminder for brands to target influencers who have followings on multiple platforms.
The decision to discontinue Vine is part of the platform's goal of cutting costs and refocusing the company on its core app. Vine was not a revenue-driver for Twitter; nor was it growing, according to media reports.
Social media influencers, some more focused on Vine than others, sounded off on Twitter about the decision shortly after the news broke early Thursday afternoon.
fell in & out of love.
made best friends.
made a living.
made a name.
discovered my talent.
influenced others.
& more.
all on @vine .
— J.Cyrus (@JCyrus)
October 27, 2016
vine is being deleted? https://t.co/zykiALS15H

— chaos tK (@WhosChaos) October 27, 2016
but in all seriousness. thank you vine for changing my life. for giving me my friends, my confidence, and my career. i love you forever.

— daddy (@TheGabbieShow) October 27, 2016
Wow.. @vine is deleting their app and shutting it down... sad day considering it's where I first grew a following on social media :/

— Lance Stewart (@Lance210) October 27, 2016
I was 21 with a 5 year old and miserable at my job.. I felt like I was running in place doing open mics/colleges. Then vine happened
— Victor Pope Jr (@VictorPopeJr)
October 27, 2016
ITS CRAZY VINE IS REALLY BEING SHUT DOWN IT CHANGED MY LIFE IN SUCH AN INTENSE WAY AND I WOULDVE NEVER GOT HERE WITHOUT IT THANK YOU @vine

— a sad guy today (@ChristianLeave) October 27, 2016
I can't believe there's no more Vine, I'm gonna miss it.

— Hayes Grier (@HayesGrier) October 27, 2016
The signs were out there around Vine. Biggest Vine creators jumped ship to Insta + YT a long time ago. No BIG updates in a long time. RIP

— Philip DeFranco (@PhillyD) October 27, 2016
Vine was an incredible introduction to our careers. I'll always be thankful for it. pic.twitter.com/mPEMWNmWRR

— Cody Johns (@Cody) October 27, 2016
Can't believe Vine is going!!! Had the best times!! #RipVine ?? https://t.co/INin0Skx5j

— Arron Crascall (@arron_crascall) October 27, 2016
Media and PR pros also weighed in on Vine's impending death.
So important for #socialmedia influencers to push following to multiple platforms. If you're ONLY a "Vine star" Your empire crumbled today.

— David Brickley (@DavidjBrickley) October 27, 2016
still the greatest vine of all time https://t.co/DcMDPIXD2o

— drew olanoff (@yoda) October 27, 2016
Just heard the news about Vine. There is only one that needs to be remembered. #RIPVine https://t.co/HhLveOIRFr

— Stephen Port (@realstephenport) October 27, 2016
Chip Kelly #RIPVine https://t.co/VoKxNElvvj

— Eliot Shorr-Parks (@EliotShorrParks) October 27, 2016
Shouts to one of the best Vines of all time. #RIPVine #ThickerThanABowlOfOatmeal https://t.co/9eT7PcyFVm

— Dillon Cheverere (@DCheverere) October 27, 2016
This Vine belongs in the Smithsonian. Proud to call @DOPEITSTOM a friend. Vine hero. #RIPVine https://t.co/1VWLmDtWLb

— Ben Frederickson (@Ben_Fred) October 27, 2016
This story was first published on prweek.com.