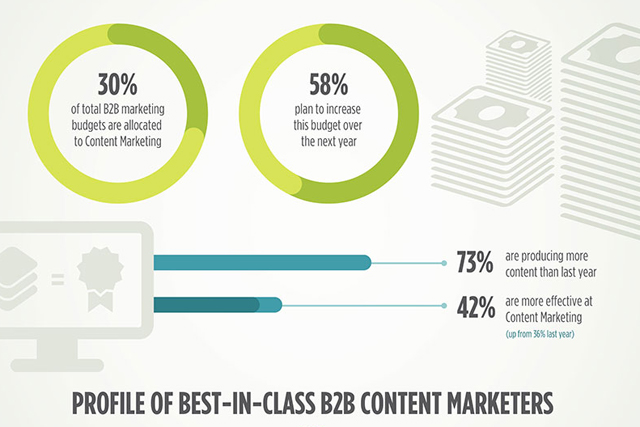 Brightcove, the online video platform, in partnership with the Content Marketing Institute and MarketingProfs, surveyed more than 1,200 B2B marketers in the US.
The survey asked marketers what had been important to them in 2013 and what would be the focus for their marketing strategies in the New Year.
It found content marketing is becoming more and more important to marketers, with 93 per cent of respondents using it and 73 per cent producing more content than last year.
The results also revealed that on average, 13 different tactics, including blogs, social media, newsletters and video, are used to get a brand's message to customers.
Lead generation is the most important measure for 93 per cent of those questioned, while web traffic is the top metric for getting results.
The most common challenges facing the respondents are lack of time and producing enough content that engages with audiences. Up to 58 per cent of those questioned plan to increase their budget for content marketing next year.