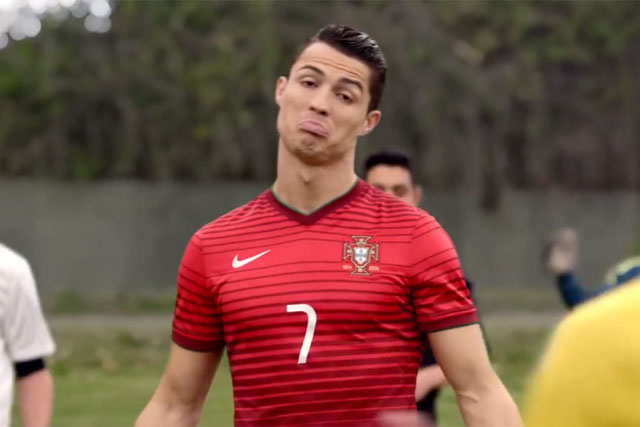 The data, colated by Unruly, reveals Nike, Samsung and Castrol led the competition with a combined 3.2 million shares.
Coca-Cola, the first affiliated brand to appear in the listing, accounted for 2.5 times fewer shares than Castrol, that sits in third place.
Heading into the competition, Nike is the undisputed champion with almost 1.3 million shares.
The lion's share of Nike's social success comes from the video below, starring Christiano Ronaldo, Neymar Jr. and Wayne Rooney.
Fifa, organiser of the World Cup, is in tenth place having managed to drive only 47,245 shares.