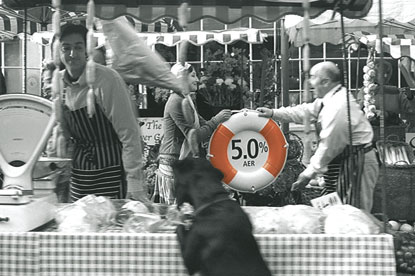 The online savings bank, which uses PHD to handle its £14 million UK media account, is understood to be exploring the benefits of consolidating its media business across the eight markets in which it operates.

Agency sources said that they had received an initial request for information from the Dutch headquarters of ING ahead of a pitch.

ING is thought to have told agencies that it is looking to implement a global approach, locally driven into the way it runs its media agency arrangements.

At present, agencies handle the business on a local level but this could change after the pitch.

PHD was appointed to the UK business three years ago after a pitch that also included the previous incumbent, MPG.

The agency has since worked alongside the creative agency Beattie McGuinness Bungay, which is unaffected by the media review, on helping to position ING after the collapse of rival banks and in the new era of low interest rates on savings.

ING Direct operates in eight markets, including the US, Australia and six in Europe, these are: Austria, France, Germany, Italy, Spain and the UK.

The online bank launched in the UK in 2003 and now has more than one million UK savers on its books.