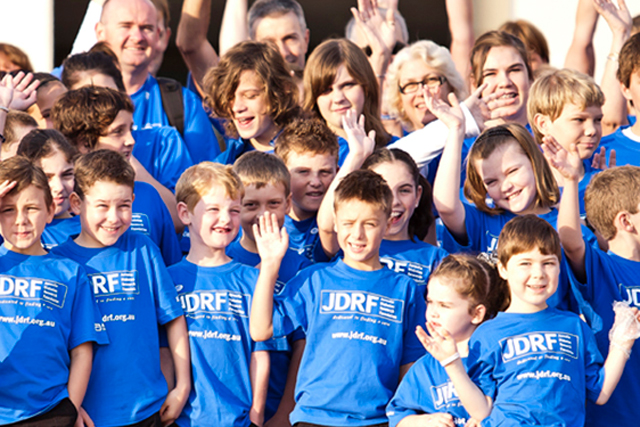 The campaign, called The World Smiles, will appear in more than 50 markets around the world, without incurring any media or creative cost.
The World Smiles features images of healthy, smiling children from across the globe, which drive users to www.theworldsmiles.org, where they are asked to say what makes them smile and are invited to donate directly to the JDRF.
Mediabrands' Initiative is partnering with media owners in all key advertising markets across the world, to run the campaign for free on television, radio, online, email, outdoor, and in newspapers and magazines.
The World Smiles, which will run from 26 December into January 2011, was created by Initiative-owned Puerto Rican creative agency, Sajo García Alcazar. The site was created by online marketing agency Ariadna.
In addition, the IPG creative network McCann Erickson has also offered its services to Initiative and JDRF free of charge. The agency will manage translations and adaptations in all markets where the campaign is running.
Mauricio Sabogal, worldwide managing director, Initiative, said: "It is vital that large, global companies such as Initiative play their part in charitable activities."

Jeffrey Brewer, president and chief executive of the JDRF, said: "We are pleased that Initiative has decided to invest its time and resources to support JDRF. This holiday campaign will help promote the important work we are doing to find better treatments and a cure for the millions of people around the world living with type 1 diabetes."
The Juvenile Diabetes Research Foundation International is the worldwide leader in funding research to find better treatments and a cure for type 1 diabetes.