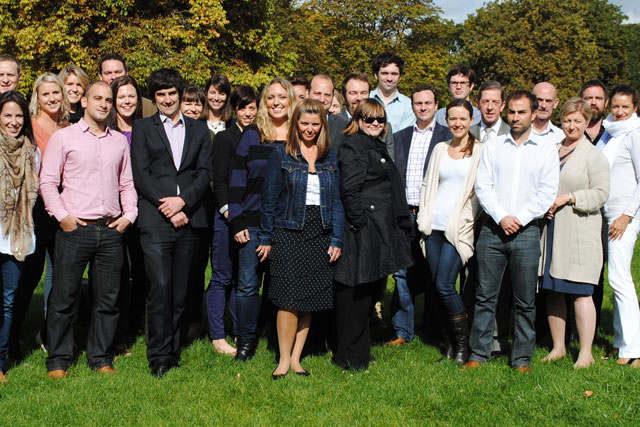 As Jeremy Lee revealed in his Campaign column last week, there was a travesty of natural justice at our Media Awards a couple of weeks ago when, thanks to the sort of administrative error more commonly known as a cock-up, the excellent ShortList Media team was invited on stage as the sole winner of our Print Sales Team of the Year. But the award should have been shared with the London Evening Standard.
So we're happy to set the record straight once more - and recognise the qualities that made the Standard team such a worthy winner.
The Standard took a big gamble in October 2009 when, in adopting a free distribution strategy, it decided to forego £13 million in coverprice revenues. The belief was that, if premium editorial quality could be maintained, circulation (and thus the paper's upmarket audience) would grow - and this growth could be converted into increased advertising revenue.
In pursuit of this goal, its sales team, under the group commercial director, Jon O'Donnell, was given three new areas of focus: trading (concentrating on relationships with media agency press buyers); strategic sales (with a remit to talk to planners); and marketing partnerships (tasked with developing relationships with advertisers).
As a result, the paper's commercial performance has been rather good - especially given the state of the ad market recently. Total revenues increased by 50 per cent year on year, from £27.9 million to £41.8 million; yield was up by 25 per cent on a volume increase of 18 per cent.
The team identified areas of shared commercial opportunity - in other words, editorial content that could add value for the reader while at the same time provide a compelling commercial opportunity for advertisers. In 2009/10, for instance, the team produced 14 supplements; in 2010/11, that had risen to 25, with revenues nearly increasing by a factor of three year on year to £1.43 million.
So, thanks to initiatives at both client and planning level, linked to a collaborative editorial approach, non-traditional revenues have been increasing. In the year from August 2009 to July 2010, these "creative solutions" revenues totalled £1.35 million; in 2010/11, they had risen to £3.51 million - a 160 per cent increase year on year.
The commercial team also entered into a solus partnership with NatWest to create an ad-funded personal finance page for the bank. The £495,000 deal was landed after a pitch not just against rival newspapers but against all media.
The team was also instrumental in securing the group's first-ever cross-title deal, with EDF Energy, taking in not just the Standard but also the sister titles The Independent and i. This ran across print and digital assets - and involved the commissioning of bespoke editorial to provide a sympathetic context to the client's messaging.
It was also a more-than-decent year for marketing partnerships - and the team was particularly successful in developing new (and profitable) models. One notable initiative was a dining promotion with the D&D restaurant group, which generated 30,000 covers in just five weeks. In total, marketing partnership revenues rose 69 per cent in 2010/11 to £1.85 million.
These successes have meant that, since going free, the Standard has reduced its annualised losses from in excess of £30 million to less than £10 million in 2011. This, O'Donnell says, is entirely due to revenue and volume increases delivered by the sales team - which consistently outperformed the market. The title, he believes, is firmly on target for full-year profitability in 2012.
One of our judges, Bartle Bogle Hegarty's global director of engagement planning, Kevin Brown, says of the Standard's entry: "It was clear and practical. They had isolated these areas of opportunity, then set targets and were able to show us how well they had performed against those targets.
"I think we all know that, a couple of years back, the Standard had entered a transition phase in a market that was already tough. Which makes it all the more notable that the team turned those challenges into a massive opportunity. And the case histories they gave us were particularly strong."
Brown says he was particularly impressed with the way that the team transformed marketing promotions. With most papers, whether it is overt giveaways such as DVDs or more sophisticated joint promotions, this is seen as a marketing expense to be borne by the title - and the justification is measured in brief circulation uplifts.
But the Standard has managed to evolve this into a commercial opportunity for both the paper and its commercial partners.
Brown concludes: "We were as impressed by that sort of innovation as we were with the simple objectives and the clear strategies in place for making things happen. But I think we also felt that this was just a very committed team. You sometimes get a real sense when the team is really together - and that's certainly the case here."
A NON-STANDARD HISTORY
- The Evening Standard was initially published as the evening offshoot of The Standard in 1859 - it is as old as Big Ben and shares the year of its first publication with Charles Darwin's The Origin Of Species.
- In the 20th century, its most notable owner was Max Aitken (better known as Lord Beaverbrook), and its editors have included Simon Jenkins, Paul Dacre and Max Hastings.
- In 1980, it merged with its rival, the Associated Newspapers-owned The Evening News. Oddly, even after Associated had gained full control in 1985, it remained housed in Beaverbook's art deco "Black Lubyanka" building on Fleet Street until 1989, when it unambiguously joined the Associated stable.
- It was sold in 2009 but, again, didn't move very far because its new owners, the Lebedevs, rent floor space from the Daily Mail & General Trust on Derry Street.