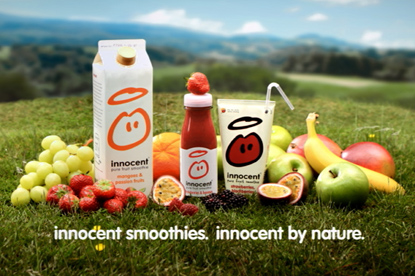 The agency beat WCRS in a final shoot-out, after VCCP pulled out of the process at an earlier stage.

The pitch, which began in April this year, was handled by Agency Insight and overseen by Thomas Delabriere, the Innocent marketing di­rector who was hired in February from PepsiCo.

One of his first tasks was to appoint a retained agency to work on the business. The company has a chequered history when it comes to advertising reviews, having called off three pitches over one 15-month period in 2007-08.

Innocent is now looking to promote its core smoothie range and Fallon's first brief will be to create an above-the-line campaign highlighting the health benefits of the drink.

The first work is expected to appear in January 2010, targeting consumers on a post-Christmas detox.

Delabriere said: "Every agency we saw showed us some great work, but, in the end, Fallon had the best insight, best idea and best creative."

Innocent does not have an incumbent agency but instead uses its in-house creative team, which will now work with Fallon on the account.

The company has historically included its in-house team in creative pitches, which has proven a source of tension. However, on this occasion, only outside agencies were involved in the review.

In June 2007, Innocent cancelled its first ad pitch after deciding to stay with the then incumbent agency Lowe. It later restarted talks with agencies before taking the business in-house.

In a later ad pitch, which kicked off in August 2008, the company decided not to appoint any of the pitching agencies – Fallon, 4Creative, Rainey Kelly Campbell Roalfe/Y&R and The Brooklyn Brothers.

Instead, it opted to keep the business in-house.