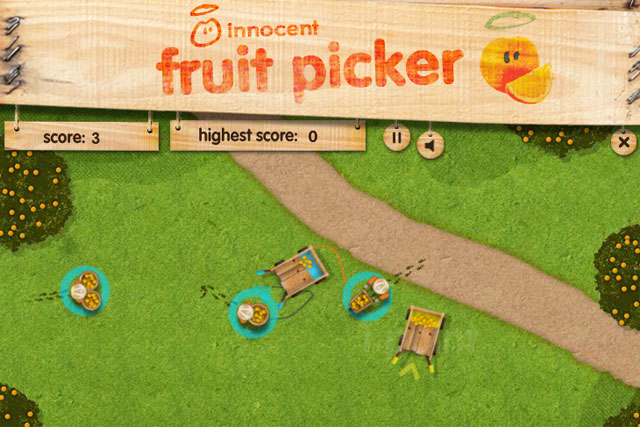 The campaign, created by Holler, features the Fruit Picker Facebook game.
Players must take control of a group of fruit pickers and carve a path across an orchard to harvest as many oranges as possible.
The "top pickers" could win free juices, Amazon vouchers, special edition glasses and an iPad 2.
The game will eventually have a total of three levels. Levels two and three arrive in 2012 with different fruits and game environments.
Emilie Stephenson, brand manager at Innocent, said: "Working with Holler on this project has been really positive. Their enthusiasm, belief and expertise of both the gaming and social media space has helped create an experience we are extremely excited about."
Innocent Kids launched an iPhone and iPad app featuring a banana-themed game for its younger consumers, In September.
Follow Loulla-Mae Eleftheriou-Smith on Twitter @LoullaMae_ES