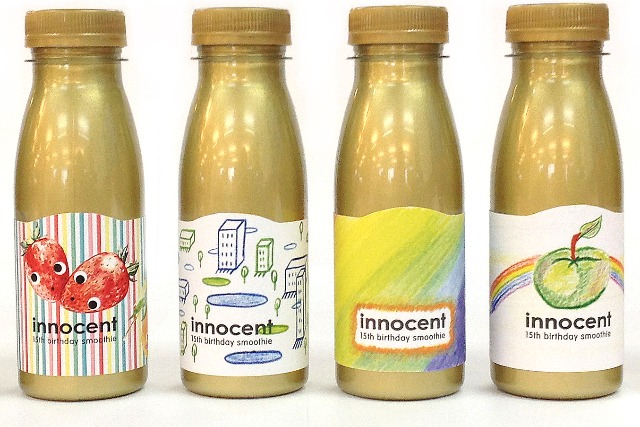 The brand asked Kate Moross, Mademoiselle Robot, Alex Mathers, David Airey, What Olivia Did, Grace Woodward and Ben the Illustrator to create the unique designs, which are being showcased on Innocent's blog and Facebook page. They are one-offs and not for sale.
"Since we started innocent in 1999 we've been passionate about the way we do things: we've always wanted to make stuff that tastes good and does you some good - but that looks good too," said Helen Pomphrey, marketing manager at the brand.
"For the first time in 15 years we wanted to ask some of our favourite creatives to take over and work their magic on our smoothie labels."
Brand: Innocent
Creatives: Kate Moross, Mademoiselle Robot, Alex Mathers, David Airey, What Olivia Did, Grace Woodward and Ben the Illustrator