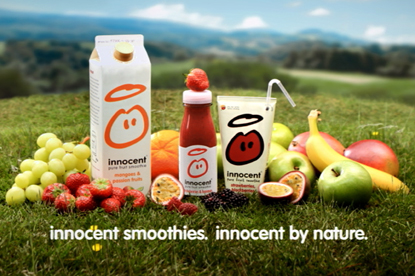 The pitch is being led by Agency Insight, and comes as the smoothie-maker celebrates its tenth birthday.

The appointed agency will work independently from Innocent's in-house creative team, which the brand currently uses for its advertising.

The agency will be required to help promote the health benefits of the brand's products, across a variety of disciplines.

Last year, Innocent abandoned a pitch process for the third time in 15 months, opting instead to develop its own ideas in-house.

4Creative, Rainey Kelly Campbell Roalfe/Y&R and The Brooklyn Brothers had already been shortlisted for the account.

Previous to the review, Innocent had been working with Lowe on a project basis.

However, having appointed the marketing director, Thomas Delabriere, from PepsiCo, the smoothie-maker feels that it is in a better position to search for a retained advertising agency.

Delabriere said: "I have a lot of experience working with agencies and we're using a pitch expert, so now we can embark on a clear pitch process."