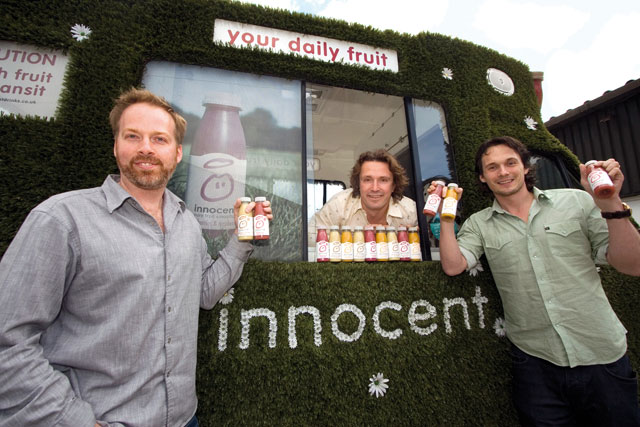 The purchase of the shares has prompted the Innocent founders to step away from the day-to-day running of the business.
The price of the additional share acquisition, which will be purchased in May, has not been disclosed.
Coca-Cola initially bought an 18% stake in the company in 2009. It then upped its stake to 58% in 2010. Now it is to buy at least another 22% of the remaining shares.
In a statement today, Innocent said: "Innocent is pleased to confirm that they have agreed a deal for Coca-Cola to further increase its investment in the company. The deal involves Coca-Cola buying the majority of the founders' remaining shares."
Innocent founders Richard Reed, Adam Balon and Jon Wright are now to step aside from running the day-to-day business.
Richard Reed said: "'Innocent has flourished since our deal with Coca-Cola four years ago. They have been hugely supportive of our mission of getting natural, healthy foods to more people and have been 100% committed to protecting our brand and the values it stands for.
"Given the success of the relationship, they will be increasing their investment, supporting even more innovation and international expansion. Importantly for us, the business will be run by a home-grown Innocent team in the same unique innocent way, with the founders remaining involved to support the business in the years ahead."
Follow @johnreynolds10