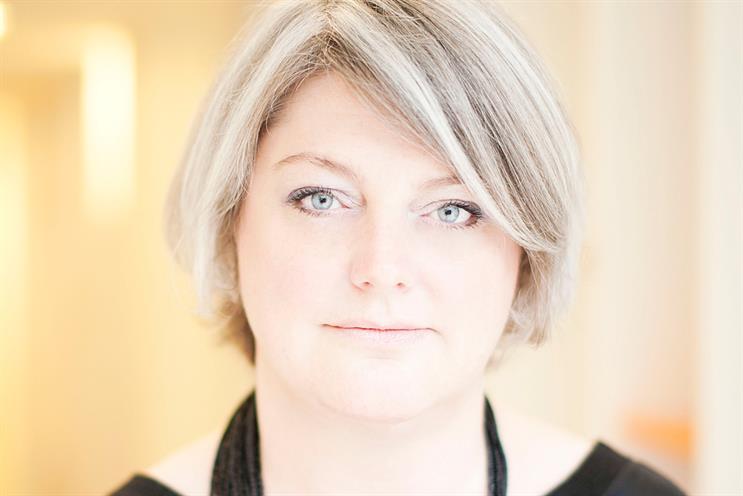 In the Netherlands, the roots of entrepreneurship and innovation reach deep within the reclaimed land the country is built on. From this submerged foundation grew a pioneering spirit of exploration, a buoyant global seafaring trade, and the Dutch Golden Age. Since the establishment of the world's first stock exchange, Amsterdam now trades in a different global currency: big creative ideas and stories well told.
For FinchFactor, a reputation management company specialised in the creative industry, there is no city more central to the thumping heart of conversation about global brand communication. From here, we advise both brands and brand builders on credibility, positioning and content amplification, whether the client is based in Rio or Rotterdam, Sao Paulo or Stockholm.
My adopted city is home to more than 180 nationalities, including the British, Polish, Irish, Bulgarian, Dutch and French natives found under FinchFactor's roof. There are 1,200 bridges in Amsterdam that play their part in connecting 2,200 international companies.
Combine this with a distinguished heritage of art and design and you have a collaborative, multicultural community, a global hub producing border-neutral work of creative excellence.
Nowadays, visionaries trade in ideas and innovation, from reality TV syndication rights to art installations and product design. This is reflected across the business of brand building and impacts creative agencies with Dutch DNA, home-grown Amsterdam adopters and international fly-ins alike.
"We feel especially fortunate that our first international office and venture outside the US was to open our doors in Amsterdam," Clay Mills, the managing director of Wieden & Kennedy Amsterdam, says. "We share the Dutch mindset of a long-lasting tradition of openness to new ideas, which has served us well. We've built an enviable client list full of opportunity for our people to make outstanding creative that works all over the world."
Alex Bennett-Grant, who co-founded We Are Pi in 2011, embraces this sentiment: "With TED, Lego and Deloitte as our founding clients, starting the agency in Amsterdam was a no-brainer. Amsterdam is the Silicon Valley of creative advertising. The smartest minds from all over the world flock here to work at a handful of creative agencies in partnership with the world's biggest brands. Global advertising is the ultimate platform for storytelling and it's what Amsterdam does best."
The introduction of a new category - Innovation Lions - at this year's Cannes has pricked up the ears of many a brand and encouraged more clients than ever to enter the awards process. This is good news for those of us who believe that the festival, now celebrating its 60th anniversary, offers the best opportunity for inspiration, learning and international business when the brands themselves also get involved.
For me, 2013 is a big year, not just because I am impressed by the calibre of awards entries coming from FinchFactor's stable of clients worldwide; I am also delighted to have been newly appointed as the Cannes Lions representative for the Netherlands. Along with my rep partner Leendert Mulder (the founder of the events marketing agency SyndiQate) and under the flag Orange Lions, I have the opportunity to champion and encourage the entire Netherlands creative industry, at Cannes, Eurobest, Dubai Lynx and Spikes Asia.
Heineken is one brand leading the charge in co-creation and technological design innovation. Think "Crack the case" involving the James Bond franchise (W&K Amsterdam), or the interactive bar launched at Milan Design Week last year (Minivegas). This year in Milan, Heineken Ignite (Tribal DDB Amsterdam) showcased the brand's first interactive beer bottle. "Heineken has a passion for progressive design and innovation," Paul Smailes, the brand's head of digital, says. "We continuously ask ourselves how design, technology and innovation can play a role in creating new, memorable consumer experiences that spark social conversations."
The ability to evolve is crucial, along with a bigger-picture perspective. On the development of the Heineken Ignite project, Smailes says: "The hardest part of innovation is making it happen within the increasingly fast pace that new technologies and innovations are rolled out. Heineken recognised that it needed to adopt the principles of lean start-ups and, together with Tribal DDB Amsterdam, implemented the 'Spark' process, which provides a complete development path including research, brief, ideation, development, consumer validation and prototyping within the period of just ten weeks."
The importance of being nimble, to roll with the punches, is not lost on agencies either.
"Today's global chief marketing officer must grapple with the need for powerful local marketing delivered globally, and multichannel marketing driven by rapid technological progress," Al Moseley, the executive creative director at 180 Amsterdam, says. "Meeting these challenges requires an agency partner with a global state of mind."
Innovation and co-creation play an important role in 180 Amsterdam's output for Ketel One vodka ("Gifitti") and Asics ("Speedcam" and the My Asics app). "But they are only relevant if they help get to the heart of our clients' problems or move their business forward. It's innovation with a reason," Moseley says.
Creative innovation takes an open mind, mental agility and, more often than not, thrives in a spirit of collaboration. It takes companies - people - brave enough to imagine a future and head for it. Pioneers? Amsterdam's creative industry is full of them.
Kerrie Finch is the chief executive and founder of FinchFactor