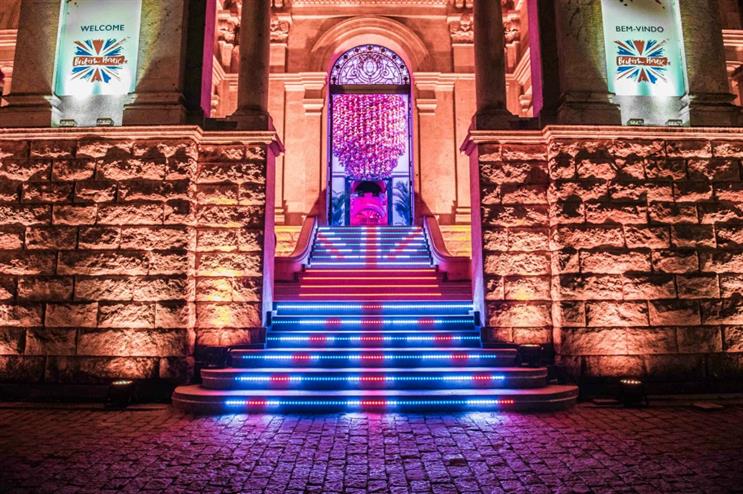 Innovision has been appointed by the Founding Partners, the UK Government's GREAT Britain campaign, the Greater London Authority and the British Olympic Association to lead the campaign.
The agency is working on areas including brand identity and strategic planning, through to content, event management and production, environmental design and evaluation.
During the Olympic Games, British House is the place to celebrate the sporting achievements of Team GB along with the expertise, creativity and dynamism of the UK and its capital, London. The guiding principles of British House are to celebrate, inspire and collaborate.

The agency is aiming to create a British experience at every touchpoint; a 'home away from home' for Olympians and a welcoming place for international guests to experience British creativity, culture and innovation.
The House is located in the historic Parque Lage for the duration of the Olympic Games, which launched on 5 August and run until 21 August. Nestled at the foot of the Corcovado Mountain with spectacular views of Rio's iconic Christ the Redeemer statue from the central courtyard, the House is within a 19th Century stone mansion.
British House is offering a programme of sporting, social, cultural and business events over the 17 days of the Summer Olympics. During the Paralympic Games, running from 7-18 September, British House will be situated in the Shopping Metropolitano, which overlooks the Paralympic Park and village in Barra.
Innovision has collaborated with a number of artists and designers to help bring the residence to life, including British paper artist Zoe Bradley, who has created a cascading paper floral chandelier.
Claudia Douglass, co-founder and managing director of Innovision, said: "We are honoured and proud to be an official supporter of British House in Rio. The core messaging aligns with Innovision's own values and we very much look forward to delivering a celebration of our sporting performance and a showcase of the best of the UK and London."
Heineken also revealed its plans for Holland Heineken House at the Rio 2016 Olympics.
Innovision came sixth in Event's top brand experience agencies ranking. Read more here.