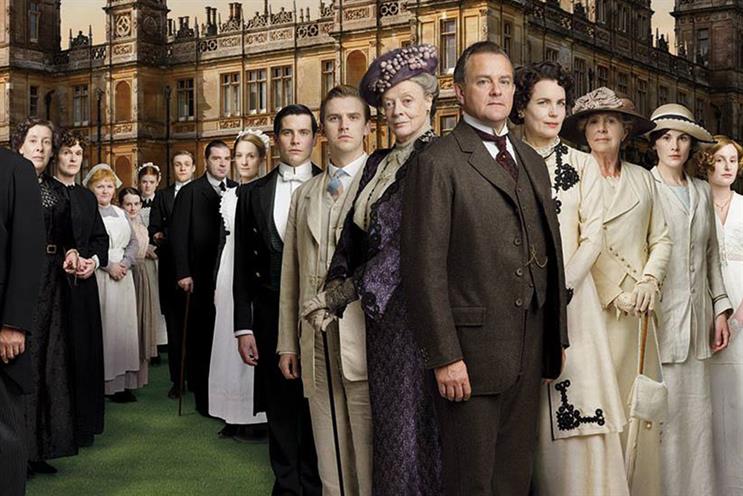 But some City investors were not convinced, sending the shares down sharply, as they fear that the growth might not last after a weak first quarter in 2016.
Campaign has pulled together some of the highlights of the presentation that show that 2015, at least, was a decent performance.
First, ad growth was solid at 6 per cent. The month-on-month breakdown shows the volatility of ad spend, which was particularly strong in the first quarter last year and weak in the second quarter without a major sporting event.
That graph explains in part why 2016 already looks different with a weak Q1 against those tough comparisons and a likely strong Q2 thanks to Euro 2016.
The breakdown by advertising category reveals some sectors were very strong. Retail remained the biggest at £344 million, up 2 per cent in 2015. But the stand-outs were publishing and broadcasting, up 31 per cent, and household stores, up 28 per cent.
The only faller was entertainment and leisure, down 9 per cent, because bookmakers reduced spend after the 2014 World Cup.
ITV says it has continued to pull in advertisers because of its unique scale in the commercial broadcast market. The chief executive, Adam Crozier, was keen to remind investors that no-one else offers the same mass audiences, even if the ITV family of channels saw its share of viewing fall 3 per cent last year.
98 per cent of shows with audiences over five million on commercial TV were shown on ITV last year –barely down on 2009 when the broadcaster could claim 100 per cent domination.
Crozier's bigger point is that TV remains cheap. ITV's prices are barely unchanged compared to a decade ago and, according to Crozier, are down 30 per cent in real terms.
By contrast, ITV claims magazines and radio have got significantly more expensive, although newspapers have fallen sharply.
ITV acknowledges that TV habits are changing to time-shifted and online viewing in the age of the personal video recorder and video on demand.
Yet these changes are "gradual". 81 per cent of viewing is still live, including VOSDAL (viewing on the same day, watched as live) and seven-day catch-up.