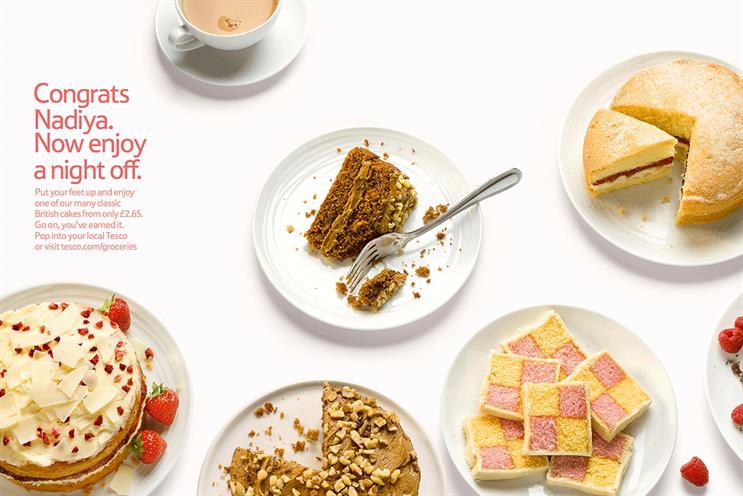 The supermarket's problems have been well documented. In April it suffered the biggest loss ever recorded on the UK high street, dropping £6.5 billion into the red. This is after the £263 million accounting scandal of last year.
The rising popularity of discount food stores Aldi and Lidl, as well as a change in shopper habits to online shopping or using smaller local shops, has made the market even tougher.
Over the past year, Tesco has made a series of changes aimed at winning back customers, all part of the new chief executive Dave Lewis' plan to restore the company's fortunes.
The supermarket has increased the number of staff in its stores – allowing it to now claim that it will open a new checkout for a customer if there is more than one person queuing in front of them.
After topping a Groceries Code Adjudicator list in June for supplier complaints, Tesco announced this month that it would slash payment terms for smaller suppliers from the industry standard of 28 days to 14 days.
For the past three months, it has conducted an entire range reset, in which it is reducing the number of varieties of a product it sells.
Michelle McEttrick, Tesco's group brand director, says: "We got to the point where we had too many products and it was actually interfering with people's ability to make choices. So we pulled products that were basically redundant."
If part of the problem for Tesco was hubris, then its new campaign is an attempt to show a refocusing of efforts on the basics and putting the customer first.
When asked where the brand had gone wrong in the past, McEttrick, says: "It was a market dynamic. All of the supermarkets sunk into the middle, talking about price above value, quality or service. Tesco was not unique in that."
But by breathing new life into the Every Little Helps strapline, she hopes it will remind people that: "Tesco is a great democratic brand. We are on the customers' side."
Part of Tesco's new strategy is to make its staff brand advocates. McEttrick says: "When you are creating a service brand, you need to think first about the 320,000 colleagues that are delivering that service every day in masses of stores to millions of customers. We need them to feel pride in the brand."
She says Tesco's thousands of stores were in themselves "a tremendous piece of owned media. That's where people get to experience our service, products, the brand every day. That is so much bigger than a TV ad, and it should be our biggest brand advertisement.
"So we are really focussed on building the brand from the inside out."
Tesco will also try to differentiate itself from competitors by moving away from advertising price deals on certain products, instead trying to build a brand personality and take a humourous tone.
"We are being very disciplined not to spend money to tell people things they already know. If there is an offer on a leg of lamb, we are not going to talk about that if our competitors are also going to talk about that a few pages later [in a newspaper]," she says.
As for how this new strategy translates into the creative output, Caroline Pay, the deputy executive creative director at Tesco's ad agency Bartle Bogle Hegarty, explains: "We want to make genuinely helpful work."
So recent print ads have focused on utility – showing what size a bunch of uncooked spinach is once cooked. Or showing how cooked an egg is after different cooking times. One features a foot size guide which parents can use to measure their child's foot at home.
It is also looking for opportunities to insert itself into popular culture with advice on cooking or home styling.
For example, Tesco released reactive print ads around the Great British Bake Off, with a "bake it or fake it" theme. One page shows what ingredients someone can buy to make the creations shown on TV, the other page shows what they can buy instead.
The campaign also included a series of baking video tutorials. Twitter named Tesco as the number one brand for activity around Bake Off.
The campaign's two TV ads will be unveiled on Sunday night, the first outing for Tesco's new family, played by Ruth Jones (who plays mum Jo), Ben Miller (dad Roger) and their son, Freddie, played by Will Close.The family will be the face of Tesco in future ads, including at Christmas.
The campaign thinking and creative execution is sound. Let's see whether it is enough to restore the retail giant to its former glory.