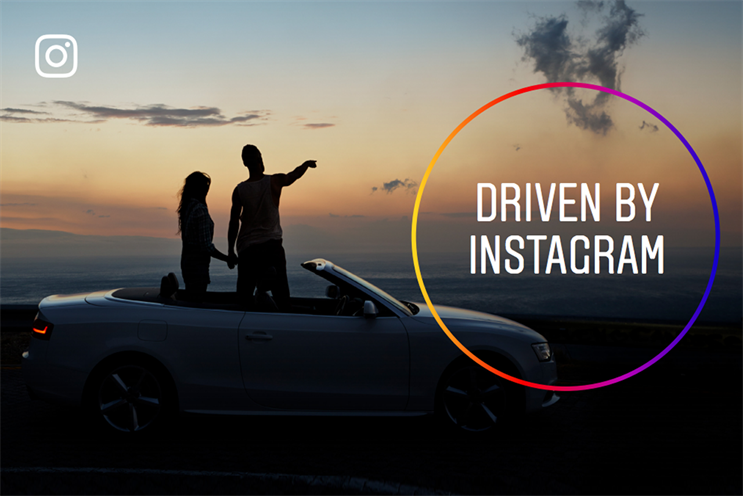 This auto-community is more male than the global average for Instagram (76% male versus 46% average) and 80% are between 18 and 34 years of age. UK car enthusiasts check Instagram as much as 15 times per day.
They use Instagram as a medium of discovery and a shared love of driving machines. A quarter of auto Instagrammers said the platform led them to buy a new product or service online in the last month, according to a new Instagram report titled 'Driven by Instagram'.
Brands are cashing in. Mercedes-Benz worked with Instagram to position itself as "the car manufacturer of the future". Instead of using the platform to demonstrate technical details, Mercedes-Benz highlighted concept cars and a vision of a future that comes with autonomous driving through a series of photo adverts. The campaign resulted in a 27-point uplift in brand-recall and a five-point increase in campaign awareness.
Luxury car brands, Bentley and Porsche, used Intagram in different ways. Bentley worked with Keko London to create a car photograph made from 53.1bn pixels to showcase the detail the brand puts into its cars. Bentley used the carousel format on Instagram to showcase the car in all its glory – from the 5,103 stitches in the embroidered headrest to razor sharp image of the car from 700m away.
Porsche, which has 5.4 million followers on Instagram, shares stories of car-owners – such as the man who owned a Porsche 356 for nearly 50 years.
"We rarely post about fast cars or specs. We tell stories about connections to vehicles, giving fans a sneak peek inside our organisation and into what it's like at Porsche every day," Jazzmynn Finney, new media and social engagement specialist at Porsche Cars, said.
Video is also a great way to connect with this community, claimed the report. Nearly all (92%) say that online video influences their auto brand preferences. As a result, Mercedes-Benz focuses on creating video-first campaigns on Instagram, from editing down commercials to creating specific Instagram-only content.
The top hashtags used in the auto community:
#Carporn: 10,300,000 posts
#CarsWithoutLimits: 5,500,000 posts
#Carsofinstagram: 3,600,000 posts
#Supercars: 3,400,000 posts
#Instacars: 2,700,000 posts
#CarLifestyle: 1,920,000 posts
#Carstagram: 1,500,000 posts
#Carspotting: 1,199,000 posts