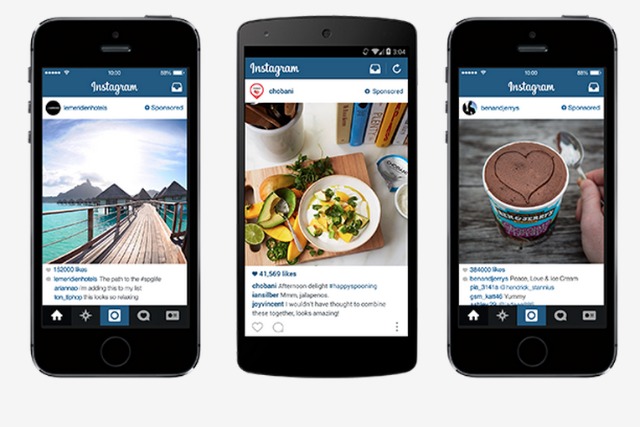 Businesses of all sizes will be able to advertise on Instagram from today and the ads will be available in more than 30 new markets such as Italy, Spain, Mexico, India and South Korea.
At the end of this month, ads will be available in all markets. Up until now campaigns on the platform were only available in eight markets.
Steve Hatch, the UK and Ireland director at Facebook, said: "The latest comScore mobile metrics data shows that Facebook and Instagram in the UK represent one in every four minutes that are spent on mobile.
"We're now in a position to integrate Instagram into the Facebook interface, which makes it easier than ever for advertisers to do the things that we know that we want them to do."
Amy Cole, the head of business operations for EMEA at Instagram, explained that there is also a "strong demand from the community to be able to engage in more depth with ads".
Therefore the platform has been working with brands to encourage people to shop through the ads or play a game, for example, within the Instagram interface.
Instagram has also launched new features for the app including a landscape format for images and videos. Advertisers will also be able to make use of 30 seconds for videos instead of the 15 seconds currently available.
Cole said: "This is largely something that is generated by the community and seeking more ways to be creative on the platform."
Instagram is pushing the marquee feature for brands too, which encourages one-day campaigns around a product launch. Three different ads are dropped into the feed at various times of the day.
Hatch said: "It's a point where we are really open for business. This is answering the needs of the community and the needs of the advertisers."
He called on brands to "bring your A team because we have an incredible opportunity to drive business outcomes for clients".