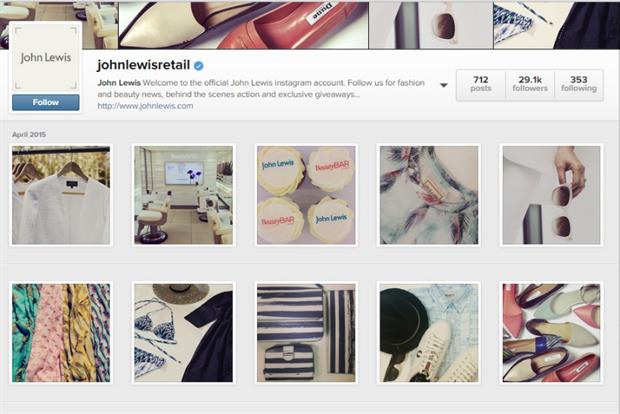 Giving marketers the opportunity to buy ads in a more automated way brings Instagram in line with ad buying on other social media services, like Facebook or Twitter.
Instagram said it had 300 million monthly active users in December last year, with that number now likely to be bigger. In April this year, Twitter revealed it had hit 302 million monthly active users by comparison.
That popularity, combined with more ads, may turn Instagram into a major money-spinner for its owner Facebook, particularly as a mobile-first platform. In its latest results, Facebook reported that 76% of its ad revenue came from mobile at $2.9bn.
Up until now, Instagram ads in the UK have been limited to handpicked brands like John Lewis and Cadbury.
The photo service has been keen to show off what ads on its platform can do, giving topline engagement figures to Marketing in March.
Using figures compiled with Nielsen's brand effects suite, the company claimed that a John Lewis campaign resulted in greater purchase intent for users aged between 25 and 34 years old. Intent saw a 14-point lift, while ad recall was up by 10 points.
Kenshoo, one of the third-party software partners with early access to Instagram's ads API, said brand clients launching ads on Instagram had seen higher click-through rates than the industry average. Other partners include Salesforce.
Instagram's ads API follows the firm launching carousel ads, where brands can post more than one image into a single ad. In June, the photo service introduced "Shop now" buttons, giving brands the ability to link outside the app.