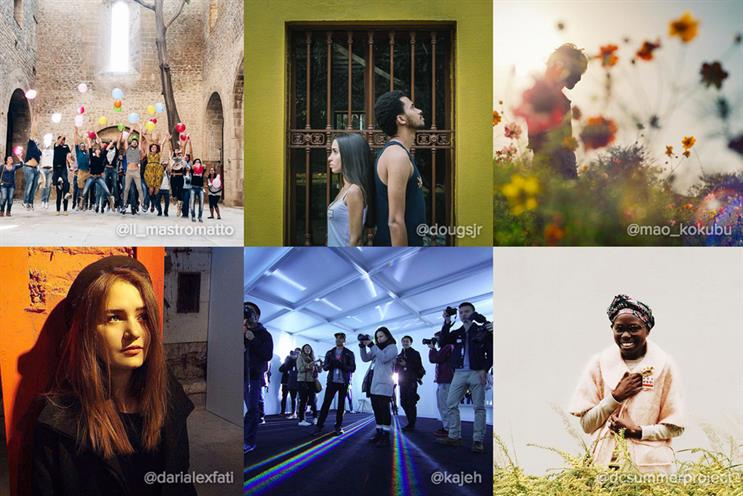 Instagram celebrates its fifth birthday this week, and with monthly active users exceeding those of Twitter, this five-year-old is much more mature than average. At five, Instagram boasts a cool 400 million monthly active users alongside an ads API, 80 million pieces of content daily, and some of the most enviable mobile photo-editing software in the business.
While Instagram was not the first photo site or app focused on communication via photography, it is undisputedly the most successful. Since its 2010 launch by co-founders Kevin Systrom and Mike Krieger, the platform has grown from a simple photo-sharing platform to a content distribution channel known for being stylish, creative and artistic.
Instagram's early success was arguably due to its artistic filters, effects and frames that could be added to users' photos. With 50,000 users signing up every day, its early popularity led to a $1 billion sale to Facebook after just 18 months of operating. It's notable therefore that Instagram's accumulation of 400 million active users was surpassed in almost exactly the same amount of time it took Facebook to do the same.
With Instagram came the ability for brands and individuals alike to express themselves based on visual perception. The old adage is that a picture says 1,000 words, and accordingly this image-centric newsfeed gave a visual voice to many of those brands that could not so easily communicate in other social media channels. For example, while Twitter has always focused on here-and-now conversation, stimulating brands to share knowledge or express opinions, Instagram instead enabled them to communicate values, evoke emotions and inspire new thinking, purely through high quality visuals – a boon particularly for artists, designers and luxury fashion brands.
Delicate organzas in soft colours, juxtaposed with heavy lace and structured designs... #BoraAksu #SS16 #fashionweek
Over time, Instagram has evolved from a simple square image format to a full complement of portrait, square and landscape formats, as well as video, marquee and web-driving ads. With brands increasingly adopting Instagram as an ad platform since the Instagram API launch in September, many brands segue their existing social strategy onto Instagram expecting things to work in the same way as other social media platforms. This often focuses on product shots, product placement or recruiting influencers to post about products. While branding is on point here, the best examples will incorporate branding more subtly into a concept, using beautifully crafted works of art.
Instagram's ad formats have achieved in two years what Facebook did in five. Its roster of ad formats and a die-hard user base mean that brands with visual values have a prime opportunity to tell their stories. Concepts and design quality should be the focus for the future, with Facebook's 360 video and Apple's 3D Touch just two hints at the high-quality interactive experiences that could comprise the future of the platform. GMC is a fine example of platform evolution, with beautiful panorama shots shifting users' brand perceptions and immersing them in a branded experience with elongated dwell times.
Hashtags and location tagging are not to be overlooked though. Instagram is as much about the moment as any real-time platform, with each user's newsfeed unique and showing their latest results first. Content discoverability is the equivalent of 'the wall' in a long-distance run for social media channels, so location and topic tagging via hashtags will be important in future to keep Instagram's in-platform search component strong as daily content volumes swells. Pre-empting the real-time shift, journalists and publishers such as Sky News have already begun to adopt Instagram for news dissemination, tagging their content with hashtags based on their users' historic search behaviours.
There is so much more to come from Instagram. Expect a colourful and animated future, with real-time opportunities and immersive experiences. Perhaps one day we'll even see more empathic ways of targeting users based on the mood of imagery they share. The mind boggles at Instagram's future capabilities as it advances hand-in-hand with technology. If there's one thing that Instagram has taught us though, it's that branding is nothing without craft.
Andy Spry is paid social media account director at iProspect UK.