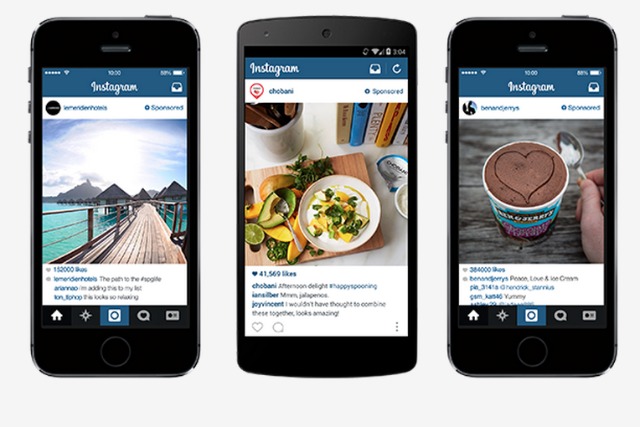 Following tests in the US which have been ongoing since November 2013, the roll out of Instagram's ad opportunities is said to have been "deliberately slow". In short, Instagram has cautiously been trying to prove their ads work.

'Avoiding the banal'
In March 2014, Forrester pre-emptively advised brands to start building their content stream and community. With this in mind, the new ad product will rely on large direct buys from businesses, handpicked based on their current use of the platform.
The process of building a solution for brands, run globally by newly appointed head of business James Quarles, will be selective and closely monitored. After all, it is said Kevin Systrom himself has been signing off every single post being used as an ad. Extensive text restriction, banning of both excessive filters and heavy branding are all part of Instragram's vow to "avoid the banal", as put by Tom Messet, head of microsoft digital advocacy.
Brand building
With Instagram focusing so heavily on creative quality, early adopters have a huge opportunity to create a content stream unique to the hugely visual and youthful platform. This content stream will allow advertisers to communicate a brand story to an audience not yet habituated to advertising messaging on the platform. Early results from the US have supposedly shown brand recall increase 20 -33 points among users who have been served the ad unit.
Instagram could be an extremely powerful brand building platform, enabling brands to build association with users' passion points. For example, associating drinks brands with music or sport.
Turning creativity on its head
While the opportunity associated with the new product may seem appealing to advertisers, the emphasis on creative suitability presents itself as a blessing and a curse.
Brands will be expected to pour huge amounts of time and resource into developing high quality content, something that has so far not materialised for the bulk of advertisers using Facebook, despite
Instagram experienced a fair amount of stick when announcing the new ad units' launch in the UK
its visual nature. Often audience targeting is the first to be interrogated during Facebook post campaign analysis, with creative escaping close scrutiny. With Instagram this will be turned on its head which will require a change of mindset for the media budget holders and planners.
Even if brands are willing to invest the time and effort, even with Instagram's creative input and guidance there is no guarantee a brand's ad unit will resonate with the target audience who have, to date, been vocal about their thoughts on the new ad product. Instagram itself experienced a fair amount of stick when announcing the new ad units were to be launched in the UK last month
At present, the advertisers involved in the beta roll out have an opportunity to tap into a young audience with eye-catching soft branded content, facing little competition. But with the challenges seemingly outweighing the opportunity for most advertisers, many will be awaiting the initial results.