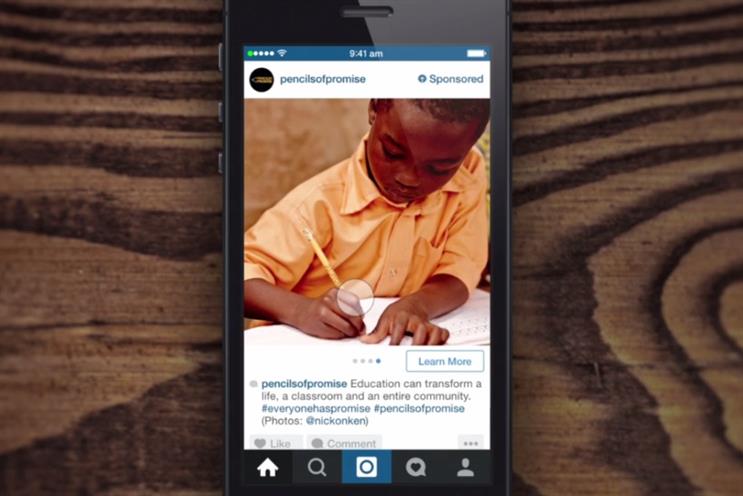 The new format allows Instagram users to swipe sideways and view multiple brand photos, rather than the usual single shot. Carousel ads also display a 'Learn more' button, which links through to a brand's site.
The idea is to allow marketers to tell "complete stories", around a brand.
"One way to look at it is carousel ads bring the potential of multi-page print campaigns to mobile phones – with the added benefit of taking people to a website to learn more," the company wrote on its blog.
"[For example], a car company might share an array of different features of a vehicle and provide a link to learn more about the new model."
As yet, the new feature does not apply to Instagram video ads. It is currently only available in the US to Instagram's initial partner brands, which have not been named.
Joanna Parnell, director at Unique Digital, said brands using the new format should take care not to flood users with ads.
She said: "It's extremely important that as brands leverage ad spend opportunities on the platform, Instagram maintains its thirst for authenticity.
"Many Instagram users consider themselves as being a cut above your average social networker. With a sharp focus on creating and sharing moments of art, brands must still respect this with content planning on the platform."
The new ads have already gone live in the US, a spokeswoman told Marketing.
---
Recommended