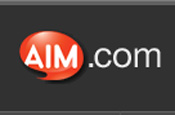 According to Nielsen Online data, obtained exclusively by Media Week, the growing popularity of social networks has not diminished the amount of people using instant messaging services. But people are now spending less time on such services.

The average amount of time spent per person on instant messaging sites has fallen by 19% during the 12 months to the end of March, from three hours and 32 minutes in March 2007, to two hours and 51 minutes in March 2008.

The number of unique users for services such as MSN Messenger and AOL Instant Messenger has risen by 3% year on year to 19.2 million. However, the number of people using social networks to communicate increased by 12% to 20.5 million by March this year.

The data reveals that AOL's instant messaging service was the worst hit by users' growing preference for communication via social networks, with visitors spending an average of 14 minutes less on the site than they did in March 2007 - a 33% drop.

By contrast, time spent on social networking sites such as Facebook, YouTube and Wikipedia has grown significantly. YouTube users now spend an average of 58 minutes per month on the site - a year-on-year increase of 21%. Facebook recently launched its own instant messaging service.

Nielsen Online analyst Alex Burmaster said: "Instant messaging has traditionally had the most total time spent, with one in every nine minutes of UK internet time spent on instant messaging sites.

"But over the past year, while its audience has grown slightly, their reach has not kept up with the number of people logging on to the internet."

However, Alex Miller, head of Jam, the social media unit at I-Level, does not think that there will be a mass migration of display ads from instant messaging to social networks.