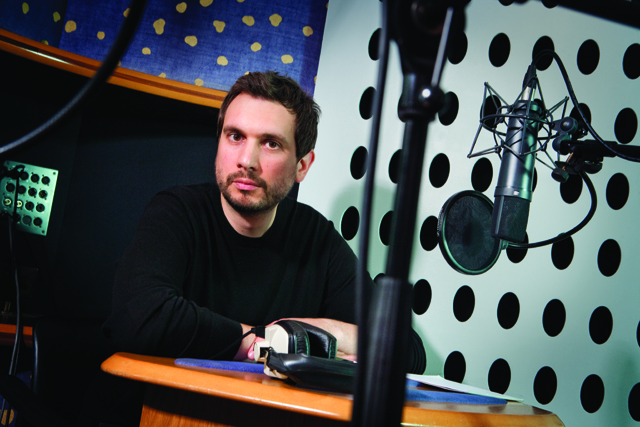 Music is an integral part of any audiovisual experience. It guides us on how to feel and how to interpret images, and that is why getting the music right is so important.
Before I started Native, I spent six years as the head of music at Rainey Kelly Campbell Roalfe/Y&R. One of the biggest projects I worked on during that time was BBC London 2012 with Elbow. It involved a large team of hugely talented creatives, planners, account directors and other stakeholders. The process started more than a year in advance and the music strategy was at the heart of the campaign. I was involved from the conception of the idea to the final mixes, doing anything from suggesting the right artists to booking the orchestra, and generally being the point of contact between artist and agency throughout.
I mention this because I think my part in BBC London 2012 sums up the role of a music supervisor. Music supervision is not just about placing existing music in commercials, films and TV shows. It's a catch-all term that demands the experience and knowledge to deliver the right music solutions that fit the creative brief and maximise the on-screen experience. This could entail finding the right composer or finding the right track. In either case, it means managing the budget, pitching realistically and delivering on time. Crucially, a good music supervisor can flesh out a creative's vision, help clarify the
language and solve the inevitable problems along the way.
Not all music supervision is done in this way, though. There are those who are not engaged in the project and send the agency unfiltered tracks that may or may not work. These individuals are often called middlemen. I believe that an agency has a part to play in whether they have a music supervisor or a middleman on their project. Of course, there are many times when it comes down to the individual involved and their approach, but if you want good output, then the input has to be good too.
It is understandable that the level of energy can dip when briefing a fifth music company at the eleventh hour. You give them a sketch, when the company that received the first briefing got a Da Vinci. So it should come as no surprise when the chosen latecomers do not solve the problem. Hence, the often heard plea: "You should have got us involved earlier."
Although creative teams and their agencies are more savvy now about the process of creating or finding music, it must be emphasised that getting your chosen and trusted music person engaged in a project early on leads to the most successful campaigns. It enables them to help guide the brief and develop ideas with creative teams. It is only by allowing the creative process to run its course that you will hit upon the real gems.
When I worked on the first Kopparberg campaign, the concept was to shoot a promo for a band and then create the cinema commercial from that footage. It was a simple idea but challenging from all the production angles. Finding a suitable, slow-burning yet powerful song that enhanced the slow-motion visuals, and that everyone loved, was not easy. The song not only had to be great, but the band had to be up for it and at a stage in their career where it made sense for them.
The process involved meeting with record labels and publishers, and many e-mails and phone calls trying to find a track that would work and be cleared. Ideas came from all those involved, with people sending me Spotify lists of bands they had found. Some big names had been talked about, and some tracks loved, but the bands were either unavailable or the tracks were just not able to be cleared.
"Getting your chosen and trusted music person engaged in a project early on leads to the most successful campaigns"
Searching for an existing track is a creative process. Sure, it's not like creating a piece of music from scratch, but you have to let your brain relax and allow it to make creative associations, running free to the most random of places.
I won't forget the moment I picked up an EP by The Joy Formidable that had been on my desk for a couple of weeks and found The Greatest Light Is The Greatest Shade. It had all the power and majesty required, and the band was not yet signed to a label.
Instinctively, I knew it would work, and experience told me there was a good chance it would clear. Everyone loved the track, and the band got on board. Instinct is a huge part of music supervision, and I try to follow mine as much as possible.
I have come to believe that good music supervision is achieved with a lot of graft, good instincts and a bit of luck. This, combined with being intrinsically involved in a project and trusted by an agency, is what really allows us to excel.
---
Dan Neale is the creative director at Native