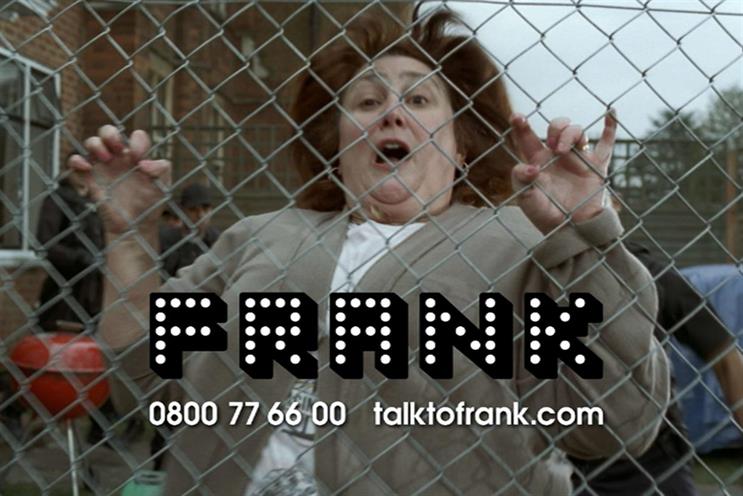 An evaluation of the government's 2010 drugs strategy, published by the Home Office, reveals that a 2014/15 campaign warning teenagers of the dangers of so-called "legal highs" prompted more than one in five young people to consider taking them.
There were indications that the impact of the campaign had "some unintended consequences" according to the report, which includes an examination of past media and information activity and is largely focused on the period 2010-2015.
It added that 22% of those aged 15- to 18-years-old who visited the website of long-running government information campaign "Talk to Frank", claimed in a survey that they were now "more likely" to take legal highs in the future.
"The available evidence suggests that traditional mass media interventions by themselves do not directly reduce drug use and that the potential for unintended consequences of increasing interest and experimentation in drug use should not be overlooked," according to the report.
It cautioned against the "potential unintended negative consequences of universal campaigns" which include "potentially increasing levels of drug use".
The evaluation added: "Due to a lack of research the full extent of any unintended consequences has not been assessed."
The "Talk to Frank" campaign, created by Mother, was launched in 2003 with the aim of cutting class A drug use among teenagers. Ten years later, the creative agency said the campaign had coincided with a sustained fall in drug use among 16- to 24-year-olds: from 28.3% in 2003/4 to 19.3% in 2011/12.
Some £3.2m was spent by central Government on media and information activity to support the drug strategy between 2010 and 2015 – almost all of it on "Talk to Frank".
There is insufficient evidence to assess whether government media and information campaigns have directly changed behaviour or represent value for money.

Home Office evaluation of the Government's drug strategy, 2010
However, since 2013/14 there has been no marketing budget to undertake any campaign work to promote "Talk to Frank", according to the report.
It commented: "There is insufficient evidence to assess whether government media and information campaigns have directly changed behaviour or represent value for money."
What works, claimed the report, are "carefully planned, targeted media campaigns alongside universal information programmes rather than traditional mass media approaches."
The findings have informed the new 2017 drug strategy, released alongside the evaluation report last month, which will see the Government taking a "smarter" and "evidence-based approach."
It said: "We are clear that programmes that are least effective in preventing substance misuse are those that focus solely on scare tactics, knowledge-only approaches, mass media campaigns or the use of ex-users and the police as drug educators in schools, where their input is not part of a wider evidence based prevention programme."
A Home Office spokesman told PRWeek: "This government is acting to prevent the devastating impact of drug and alcohol misuse on our young people, their families and communities. There has been a reduction in drug misuse among adults and young people in England and Wales compared with a decade ago.
"The evidence in the evaluation of the 2010 drug strategy on the outcomes of mass media campaigns is a general finding and does not relate to a specific government campaign."
The spokesman added: "The findings from the evaluation have informed the 2017 drug strategy, which includes universal action to build resilience and promote health and wellbeing among young people combined with targeted action for groups that are at risk of misusing drugs."
A version of this article was first published by PRWeek.