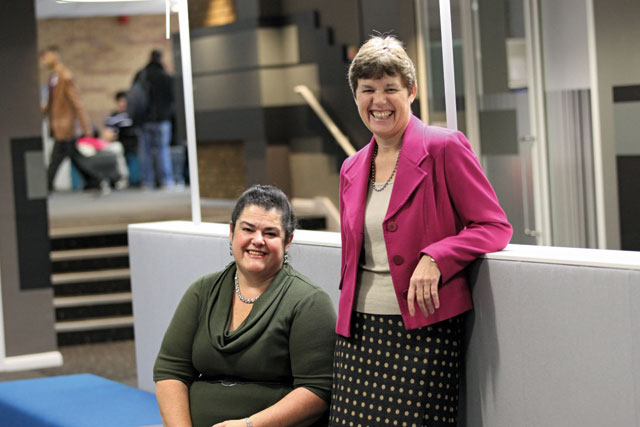 Integrated marketing communications (IMC) is becoming increasingly relevant and necessary in today's multichannel, multiplatform world. IMC recognises that clear brand values need to be communicated through every touchpoint, so it is necessary for an integrated approach to be adopted at a strategic level within organisations so that all internal and external stakeholders communicate those values. But is that how the client sees it? When they ask for an 'integrated solution', is that what they mean?
As most academic research into IMC concentrates on the agency-side of the business, we had to do something new. Agencies suggest clients need to move toward integration within their organisations before they are in a position to ask agencies to put together integrated campaigns. The 2006 IPA report Magic And Logic says responsibility is shared, but agencies are limited if clients are not adopting best practice. Clients have to make the first move towards integration before agencies can influence the process.
Is that how the client sees it? Few studies have examined the client's understanding of what IMC is and how it should be implemented so, with Campaign and Marketing, we have taken a step toward addressing this. We gained access to more than 50 influential people on both the client and agency side of the business. The findings are illuminating.
Clients do recognise the need for IMC to be implemented at a senior level within an organisation, where its influence can be felt across the whole business and incorporate all stakeholders, including human resources, finance and operations.
This recognition of strategy was identified more strongly by the clients (87% of participants) than by the agencies questioned (63%). Clients feel they face a number of significant challenges in implementing this approach. They still perceive IMC as a difficult concept to understand and explain to others. This is, perhaps, not surprising when it continues to be given many names and definitions by both agencies and academics.
Second, because of existing organisational structures, turf wars and internal cultures, it is difficult for marketing departments to have influence over other departments within an organisation, where they may have little authority. Nearly 90% of our clients and 94% of our agency participants saw this lack of influence as a significant barrier. As one client put it: 'This is very difficult to achieve in practice, given that the marketing function is rarely the core department, capable of wielding the influence to drive this approach.'
Some clients talked of marketing being 'reduced to functionalities' and that 'strategic marketing thinking is absent'. Others spoke of the need to have the support of the chief executive, or someone at board level, to enable changes to be made across the organisation.
Unfortunately, some chief executives 'think they know best when it comes to marketing strategy. Their thinking on the issue is often outdated.' If marketing is seen as a cost, then to attempt to introduce company-wide structural and cultural changes can fly in the face of finance-led corporate objectives and short-term goals. However, without this support at board level, and the opportunity to involve all staff in the brand communications, clients and agencies can end up tinkering at the edges of integration, which creates poor results and further disillusionment.
Education
This all sounds rather depressing, but it shouldn't be. Clients are increasingly aware of what needs to be done. As one put it: 'Even if the formal responsibility and budget ownership is not there, influencing and education can still achieve the integration.'
Academics can play a role in a number of ways, as we have the responsibility of educating the marketers of tomorrow, with thousands of young people taking marketing and marketing communications courses across the country.
We need to ensure that IMC is given the right priority on these courses so that, in the future, marketing staff will have the knowledge and confidence to implement it across their organisations. Educators also need to ensure that short courses and workshops are available to today's non-marketing company directors to assist them. At Northampton Business School, we are planning a number of such workshops for local businesses.
And then there is the ever-changing role of the agency. The relationship between a client and an agency is obviously a complex one, and levels of trust and influence can vary considerably. Our findings confirm the importance of clients and agencies working together to create strategic integrated campaigns. This relationship is obviously complicated further by the fact that clients may be working with a number of agencies. Recent research by the IPA suggests that it is necessary for either the client or one agency to be the leader in this so that collaboration and co-ordination takes place across the different agencies.
Whichever agency model is adopted, agencies need to support their clients in selling the integrated approach to their internal colleagues. Our study shows that getting the support of board members, particularly the chief executive, is crucial, so the competitive advantage that IMC can provide the organisation needs to be communicated clearly.
Brand values
An important part of this is the role of internal marketing and communications, and these need to be given more priority. As Robin Gadsby stated in the last Campaign Integration Essays, agencies may feel that internal comms is 'not a sexy thing to work on', but it is critical if all those touchpoints are going to work together to communicate strong and consistent brand values.
Agencies need to come up with creative ideas that will engage all internal and external stakeholders. Geoff Gray described it well, saying it was important for agencies to 'get as far back into client's businesses as possible' and produce 'ideas that transform business, not just make great ads'.
Clients are then in a stronger position to sell the idea to board members by demonstrating the important role that staff across the whole organisation can play in the overall success of the organisation. Perhaps, then, they may listen and more companies will be able to benefit from the competitive advantage that IMC can create.
TAKE-OUTS
- Clients recognise the need for IMC to be implemented at a strategic board level.
- A significant barrier to implementation is the lack of influence that marketing departments have over other parts of the organisation.
- Creative proposals must motivate and engage all internal and external stakeholders.
Sally Laurie is a senior lecturer and Dr Kathleen Mortimer is an associate professor at Northampton Business School