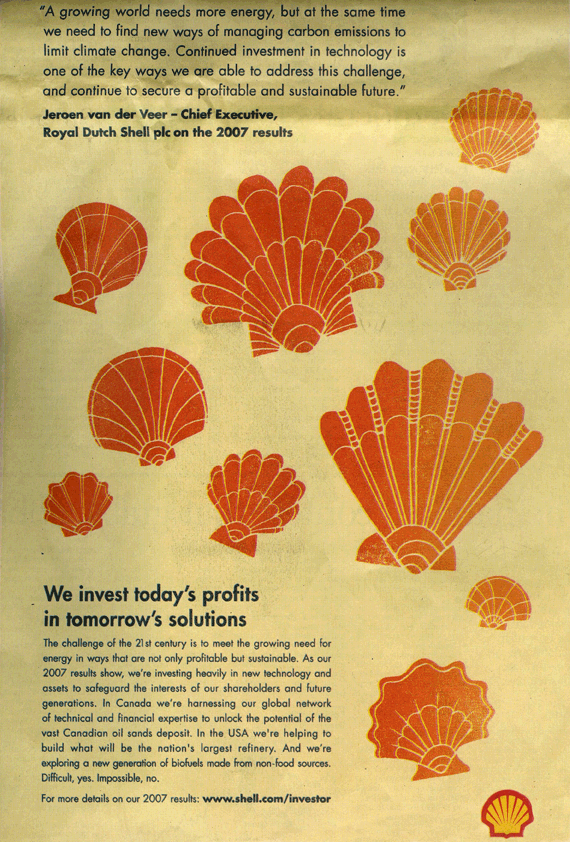 Integration, according to the Oxford Dictionary, means: "The action or process of integrating." Not a very insightful and directional description. It doesn't explain what integration is, which is why it means many things to many different people. We asked some of our clients what it meant to them.
Peter Hambly, the director of marketing and communication at The Carbon Trust, said: "The most effective communications are where each of the channels reinforces the key message while adding value, context or driving response to it - whether via online, direct, broadcast, PR, face-to-face etc."
Ali Crossley, the marketing and insurance director at Prudential, holds this view: "Integrated communications are no longer a 'nice to do' in business, they are an essential. We have customers, shareholders and potential customers wanting 24/7 contact with us. We have to be out there all the time and, if our communications are not consistent, then we are wasting our money and an opportunity. It is important to work with agencies who understand multi-channels and who can challenge any new message that looks like it came from leftfield. Agencies can and should play an important governance role in this respect."
At TEQUILA\, integration is no longer just about digital and offline creative working seamlessly together. It is about being able to offer a broader range of disciplines and channels, be they advertising, packaging, word-of-mouth or staging an event, just as we did earlier this year when we launched the specialty tea brand, My Cup of Tea. We call this "Media Arts" and our understanding of it is the reason why many of our clients choose to work with us.
To deliver across different touchpoints, you need a team of experts in those disciplines. Great, if you have that team. But if you find yourself in unfamiliar territory, lacking the required knowhow, what then?
At TEQUILA\, we run "Disruption" days with potential and existing clients. We look at market conventions and disrupt them. These disruptions result in mould-breaking ideas that clients quickly become passionate about and are keen for us to put into practice.
In so doing, we may find we don't have the skills to execute the idea across as many touchpoints as we'd like. We could dismiss a particular channel, but if we believe it has an important and relevant role to play, then we have to stick our hands up and recognise that maybe we are not the best agency to deliver and execute the core strategic thought in that discipline.
If we have to call in an expert to execute the idea - be it an internal client's agency, a partner agency or specialist company - should we be the guardian of the core thought and guide the development of it, or should our client?
Recently, LG asked us to develop a global campaign to launch a new range of LCD TVs - the Scarlet series. By analysing the market conventions in the category and looking for that big, "Disruptive" idea, we recognised that we alone would not be able to take it to market. We would have to be guardians of the big idea and work with our sister agencies STREAM\ and Agency.com to deliver it.
We needed specialists that had a deeper understanding of social media, PR and creating and running big events. So we formed a team around our client that could take the core thought and bring it to life through the appropriate channels. Shock, horror: it wasn't made up entirely of people from our agency.
Ironic, isn't it? Isn't this what we complain about in clients, who make us deal with many specialists within one business? Sometimes it's not our choice to work with other agencies. Many clients have a roster of specialist agencies that need to work together to deliver a campaign. That in itself brings about another big integration problem: owning and developing the idea. Who owns what?
If the relationship between agencies has been structured in the right way, it can work. Clients often rely on above-the-line agencies for the big idea and then pass it to specialist agencies to execute and deliver through their channels. Big mistake. What you often get is something that looks the same, but fails to recognise the way consumers are interacting with a particular channel and what they expect from it.
What a couple of our clients do is deliver the business challenge to their agencies en masse and ask them to work together and come back with the right solution, idea and channels. This often results in one agency getting a bigger slice of the pie because it is right for the task at hand. That's easy if the agencies are all from the same group, but can be tricky when they are not. Ultimately, however, it is the right thing to do.
So who should control the integrated process? Not the clients. They are fragmented, channel-driven, and have different teams of people working on direct, brand and digital marketing, who are all too protective of their own realms. And why shouldn't they be? They have a heavy workload and many stakeholders to manage, and they need a deep knowledge of their specialisms to be credible within their own working environments. As long as they are passionate about major "Disruptive" ideas and not dictatorial about channels, let them be.
So, responsibility lands right back at the agency's front door. If we are saying that we are an integrated agency and can deliver for our clients, then we need to become guardians of the strategy and the big idea, and also recognise our limitations as well as our strengths.
We need to know when to get the experts in, when to keep it in-house and when to take the lead from other agencies, and still be able to deliver integrated skills and services. Integration is not about one agency being able to deliver an idea through every channel, but about an agency understanding enough about each channel to ensure that the strategic insight and the big idea retains its integrity - no matter who executes it and in which channel.
- Allan Fraser-Rush is the managing director and Cordell Burke is the executive creative director at TEQUILA\London.