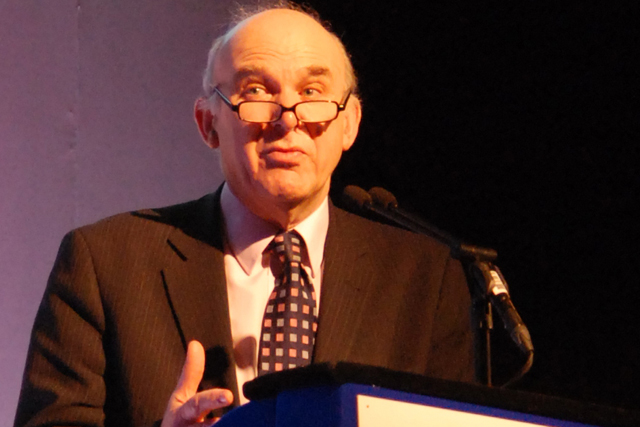 The report, titled 'Digital Opportunity', is the result of a six-month review into copyright and intellectual property legislation in the UK, led by Professor Ian Hargreaves, chair of digital economy at the Cardiff School of Journalism.

In a bid to promote innovation and growth in the UK, the report recommends the introduction of a 'Digital Copyright Exchange', a digital marketplace which will allow rights holders to advertise their ownership of copyrights and individuals to buy and sell licenses to use them.

The Government should also allow access to "orphan works", where the author of copywrited works are unknown or can't be traced, to prevent the "interests of others" being held to ransom.

Hargreaves also recommends that the ban on copying a CD to a hard disk should be lifted, as makes it harder for British entrepreneurs to compete with technology developed in the US and other countries where there is no such ban.
This copying for private purposes also extends to academic research, such as the digital copying of medical and other journals for computerised analysis in research.

He recommended the Government's intellectual property decisions need to be more closely based on economic evidence and should pay more attention to the impact on non-rights holders and consumers.

Hargreaves said: "In recent years, the UK has failed to make the changes needed to modernise copyright law, for which we will pay an increasing economic price as we make our way into the third decade of the commercial internet."

"The recommendations of the review are designed to enhance the economic potential of the UK's creative industries and to ensure that the emergence of high technology businesses, especially smaller businesses, in other sectors is not impeded by our IP laws."

Earlier today, during a speech at the British Film Institute, Vince Cable, the Business Secretary threw his support behind the report.

Cable said it was "vital" to get the intellectual property regime right, not just for the sake of the creative industries, but because intangible assets, which include intellectual property, will be key to the future growth of the economy.

He said: "UK firms invest more in IP and other intangible assets than in tangible ones: £137 billion of intangible investment against £104 billion of tangible investment in 2008."

"This is about realising the success of UK brands, design and new technologies. Our ability to sell our goods and services across the world is critically dependent on IP – it is a critical raw material for our modern economy.

"There is no reason to believe that encouraging and rewarding content creation should be at odds with the fantastic new opportunities brought about by the Internet and the possibilities it creates for imaginative uses of data."

While companies such as Google and Spotify would benefit, with content being liberalised for distribution, TV companies and music rights owners may be reluctant to relax control over their content.

Cable said: "This review isn't about sacrificing the interests of Britain's creative industries to those of Google. It's actually about reforming our system to stimulate both technology and content creation."

George Osbourne, the Chancellor, has also endorsed the review, saying "It is vital that our Intellectual Property laws incentivise innovation and investment, helping to drive the private sector-led economic recovery.

"I warmly welcome Professor Hargreaves' review on how the Intellectual Property framework can be updated to better support economic growth in the digital age," he said.

The review was launched in November last year, when David Cameron announced his vision to create a Tech City in East London, during an event in Shoreditch in London.